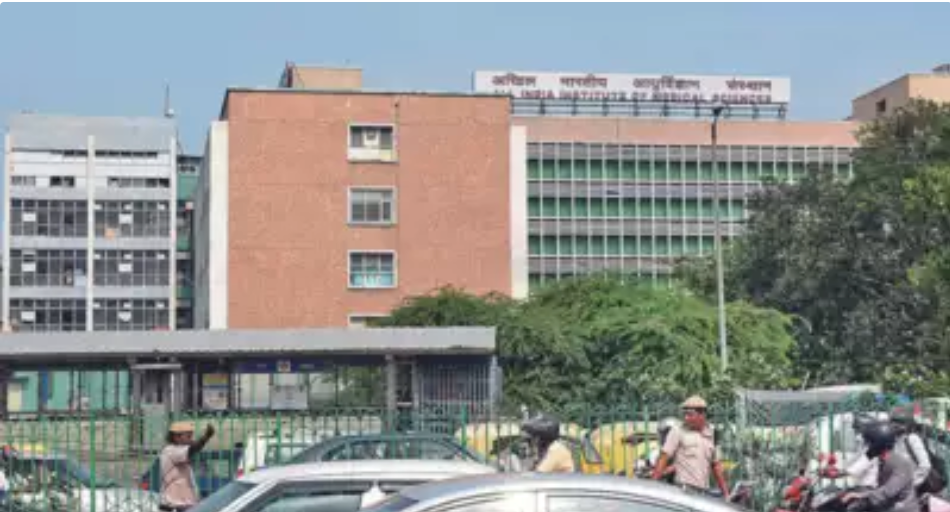 NEW DELHI: It may sound strange but India's premier hospital, the All-India Institute of Medical Sciences, has no doctors to perform liver transplants. Though several liver transplants have taken place in the institute in the recent past, its doctors merely assist experts from other medical institutes.
While the latest liver transplant at the hospital on Monday was conducted by Dr Pranjal Modi, vice-chancellor of Gujarat University of Transplantation Sciences, the transplants last year on May 15, July 3 and July 30 were carried out by doctors of Medanta Medicity, Gurgaon.
AIIMS is India's premier government hospital. For lakhs of common people across the country, it means quality affordable treatment and care. Home to some of the finest doctors in the country, the institution is expected to carry out successful liver transplants on its own. Authorities must note that there is a gap in the illustrious AIIMS resume. It must be filled.Timesview
Incidentally, Dr Modi is also the chairman of the standing academic committee of AIIMS and a member of the institute body.On March 9, the institute constituted a committee of 10 members headed by Dr Modi to begin the liver transplant procedure with a living donor at AIIMS. Eventually, Dr Modi had to conduct a cadaver liver transplantation on Monday.
Nearly 30 cadaver liver transplantations have been conducted at AIIMS since 2016. Of them, not a single one is a cadaver paediatric liver transplantation. One live liver transplant was conducted by doctors from a private hospital.
Sources claimed that doctors at AIIMS have never conducted a successful cadaver liver transplant on their own. In 2016, when professor Peush Sahni, head of gastrointestinal surgery, and other faculty members were away, a transplantation was conducted by doctors of Medanta with assistance of AIIMS doctors. The nurses and even the instruments for the transplant were brought by the team from Medanta. Since then, a team from Medanta and some other private hospitals have been conductingliver transplantation at the government institute, sources said.
When contacted, professor Sahni refused to comment on the matter. However, professor Nihar Ranjan Dash of AIIMS, who was part of the team led by Dr Modi, confirmed that he assisted in the procedure but refused to divulge details.
While doctors at the hospital admit that this is "common knowledge and known to all concerned", media in-charge professor Rima Dada said that information on previous surgeries were not available with her. She confirmed that Dr Modi conducted the recent transplant and was assistedby doctors from AIIMS.
A senior faculty member of AIIMS told TOIthat due to logistic issues, Dr Modi was called for cadaveric liver transplantation on Monday. He said that Dr Sahni doesn't conduct surgeries and the second in command in the department, Dr Sujoy Pal, was out of town. On being asked about previous liver transplantation surgeries in the institute by doctors from private hospitals, the faculty member said that he wouldn't comment on it.
Officials said that the licence for conducting liver transplantation is renewed every five years and AIIMS had renewed its licence a year ago. For this purpose, the government provides a grant of about Rs 5 lakh.