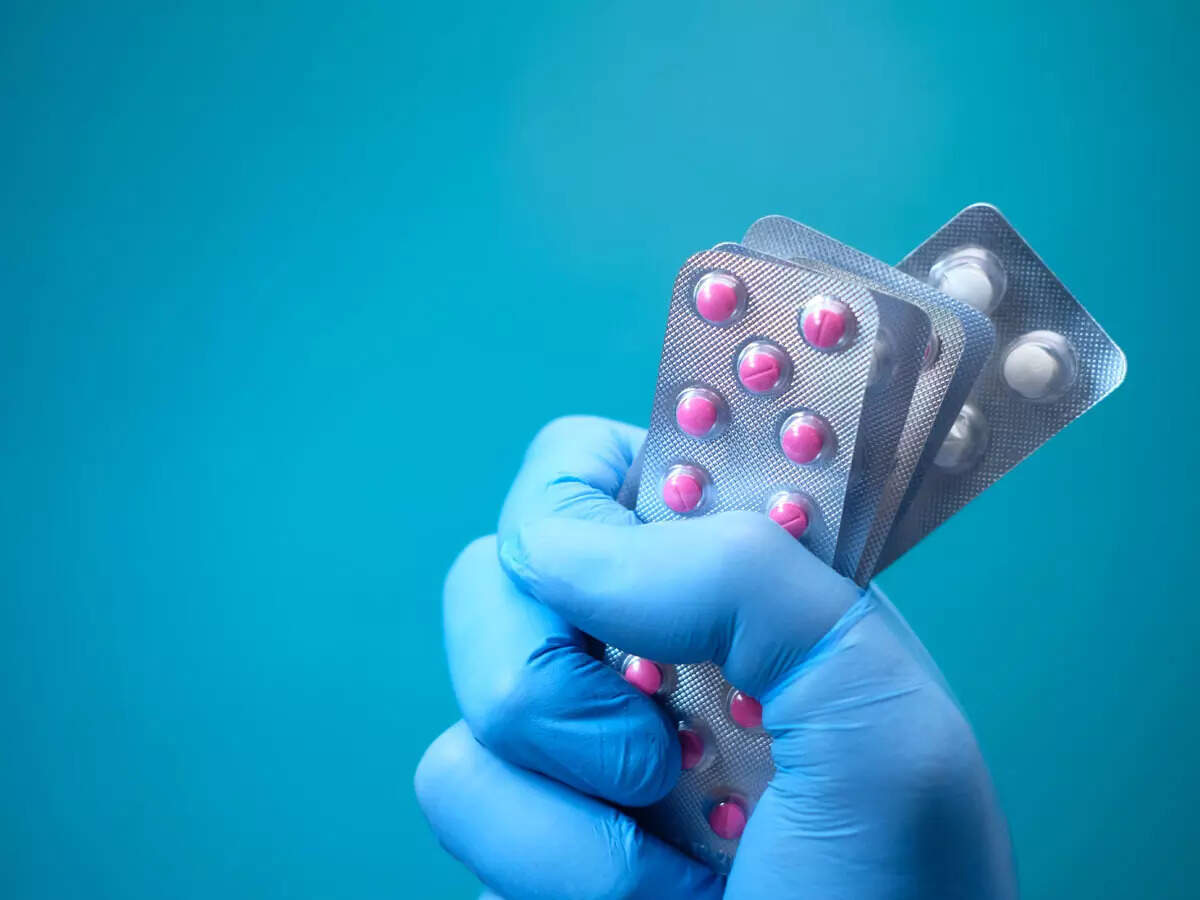 Several commonly used medicines, anti-diabetes drugs and patented antivirals used in the treatment of tuberculosis, HIV and hepatitis C, Intrauterine Devices including condoms are set to get cheaper with the government notifying the latest edition of National List of Essential Medicines (NLEM).
Popular anti-diabetes drug teneligliptin, insulin glargine injection, and common antibiotics like meropenem and cefuroxime have been included on the NLEM, 2022. The list also include several other commonly used drugs like Morphine, Ibrufen, Diclofenac, Paracetamol, Tramadol, Cetirizine, Prednisolone, Snake venom, Carbamazepine, Albendazole, Ivermectin, Amoxicillin Amoxicillin in the list. Condom
For the first time, patented drugs like anti-TB bedaquiline and delamanid, anti-HIV Dolutegravir and anti-hepatitis C daclatasvir are also a part of the NLEM.
Union health minister Mansukh Mandaviya had in September released the revised NLEM.
As many as 34 new drugs were added and 26 dropped from the updated list of essential medicines.
The listed medicines and devices cannot be sold above the prices fixed by the National Pharmaceutical Pricing Authority (NPPA).
The new drugs on the list also include de-addiction formulations buprenorphine tablet, nicotine replacement therapy, cardiovascular tablet dabigatran and injection Tenecteplase, and an indigenous rotavirus vaccine.
Covid-19 drugs and vaccines were not included on the list, as these are under emergency use authorisation and more studies are required to understand the efficacy and drug profiles of these, said YK Gupta, vice chairperson of the Standing National Committee on Medicines that drafted the NLEM 2022.
Besides recommending inclusion of these drugs, the NLEM also proposes deletion of 26 drugs from the list, including popularly known heartburn drug ranitidine, bleaching powder and antiretrovirals like stavudine+lamivudine and vitamin supplement nicotinamide.
For the medicines included on the NLEM, manufacturers are required to sell their products at equal to or lower than the ceiling price. The calculation of the price is based on a simple averaging of the market prices of different brands of medicines having a market share of at least 1%.