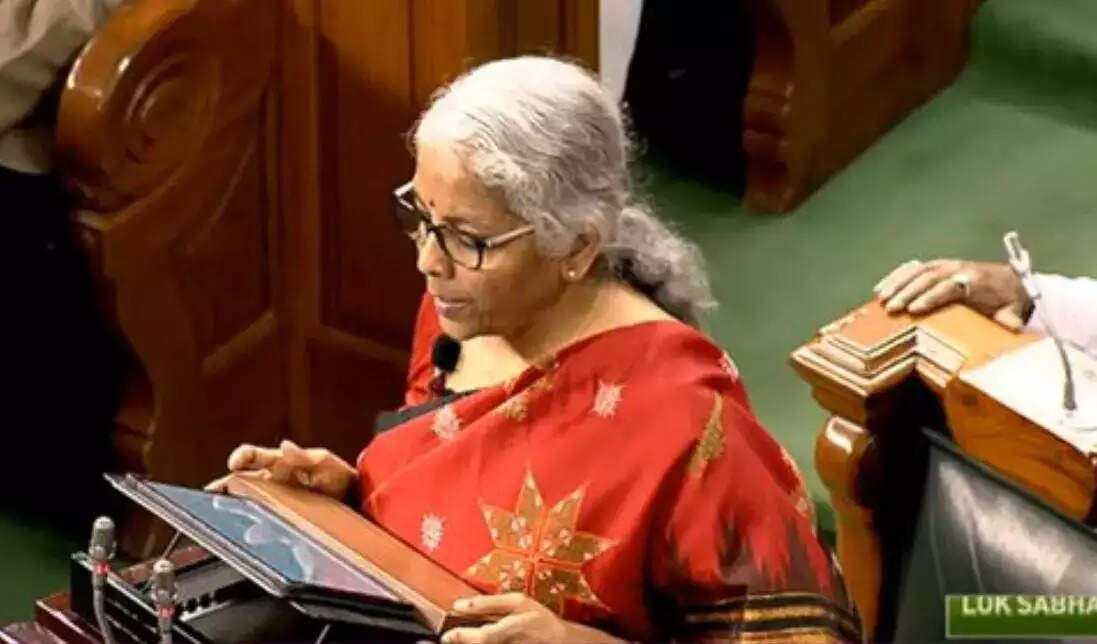 By Harika Palabatla and Prabhat Prakash
Hyderabad: To boost and enhance medical education facilities in India, Finance Minister Nirmala Sitharaman announced that 157 new nursing colleges will be established in co-location with the existing 157 medical colleges established since 2014 during the Union Budget 2023-24.
In addition to these measures, the Finance Minister stated, "Faculty from public and private medical colleges, as well as R&D teams from the corporate sector, will have access to facilities in a few ICMR labs to conduct research to promote joint research and innovation."
The centre also announced budget spending on multidisciplinary courses on medical devices, that will be supported in existing institutions to ensure the availability of skilled manpower for futuristic medical technologies, high-end manufacturing, and research.
The budget allocation on medical education and the healthcare industry has created mixed opinions, some have appreciated the move regarding nursing colleges, and boosting medical research while some have raised concerns over missing the focus on increasing the healthcare workforce, not considering GST exemption on healthcare services and low health expenditur
GST exemption for healthcare

Dr Sharad Kumar Agarwal, National President, Indian Medical Association, commented, "I congratulate the government for good initiatives in building India. But before the budget, IMA had given suggestions regarding increasing the GDP spending on health, which could have been taken care of. Secondly, health should be taken out of GST, like the service tax because ultimately it is a burden for patients seeking treatments. Thirdly, spending on healthcare could be more. I must congratulate the good initiatives but the government should focus seriously on these issues as well."
12 per cent is way too less when it comes to healthcare
Dr Aviral Mathur, President, Federation of Resident Doctors Association (FORDA) commented, "We are not happy with the overall expenditure that has been allotted towards the Ministry of Health and Family Welfare. Last year's budget allocation was around Rs 75,000 crore, this time it is somewhere around Rs 86,000 crore. We were hoping that this figure could have been slightly more because a 12 per cent increase is way too less when it comes to the need for every sphere of healthcare. Trying to establish almost 150 new nursing colleges in collaboration with the existing medical colleges functional since 2014, so that the training is good and proper. It is a good step because the nursing staff and paramedical staff are hands in glove with patient care."
"We feel that eliminating sickle cell anaemia by 2047 is a step in the right direction but other diseases could have been included. The overall plan to integrate with private partnerships when it comes to pharmaceutical research is encouraging. Such programmes might give a boost to finding cures for diseases which have been a menace, or where research is lacking, primarily because of the lack of funds. The downside to this is that the market needs to be controlled by the Drug Controller General Of India (DGCI), otherwise prices may skyrocket. If at all private players enter into it, then the benefits won't necessarily percolate down to the lower socioeconomic status."
"We are not complaining, we were hopeful of more funds allocation, also, I think this is a budget which is more focused on research in the field of medicine. But there has been no mention of medical colleges, overall medical education, and nothing about augmenting the infrastructure of hospitals and major health programmes," concluded Dr Mathur.
Expenditures on new medical colleges' buildings, not hiring professionals wasteful activity

Dr Rohan Krishnan, National Chairman, Federation of All India Medical Association (FAIMA) stated, "The budget has a lot of exciting news for healthcare, it is overall well taken by the doctors' community. About the vision of getting an anaemia-free country by 2047 is very welcoming and well-taken. But the plan of increasing medical colleges' numbers and nursing colleges' numbers is not required at present. I feel that there are a lot of medical and nursing colleges at the moment and instead of spending money there we should enrich and empower the medical colleges we have. There should be a major vacancy in government sectors for doctors and nurses. This only can help us fight the crumbling healthcare sector of the country. We require good teachers in already established medical colleges to get better doctors. Spending money on medical colleges' buildings and not hiring professionals is a wasteful activity."
Missed opportunity: Explicit policy, tax incentives for online, specialist medical learning and training providers

Deepak Sharma, Co-founder and CEO, MedLern stated, "The setting up of 157 nursing colleges and attached with the existing 157 medical colleges in the budget is a welcome development. The announcement of training of teachers through innovative pedagogy, curriculum transaction, continuous professional development dipstick survey and iCT implementation is particularly important since this is perhaps the first time that a budget has spoken of upskilling teachers and raising the quality of teaching in general."
"Under PM Kaushal Vikas Yojana, the coverage of new-age courses such as coding, AI, robotics, mechatronics, IoT, 3D printing, drones etc would elevate the quality of human resources capacity in the country in sync with the demands of the latest and increasingly technology-driven economy. However, although the fine print is yet to come out, given the deficit in health education in the country and the recent experience during the pandemic, we would have wished for some explicit policy and tax incentives for online and specialist medical learning and training providers in the form of a range of financial and tax subsidies in the budget," concluded Sharma.