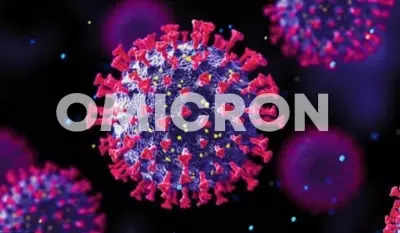 Jaipur: Compared with the BA.1, BA.2 and BA.5 strains of the Omicron variant detected previously, the BF.7 strain has more immune escape capability, a shorter incubation period and faster transmission rate, said an expert on COVID treatment on Saturday.
According to Dr Sudhir Bhandari, vice-chancellor, Rajasthan University of Health Sciences (RUHS), who played an instrumental role in Rajasthan's fight against Covid-19 in the last two years, the immune-evasive abilities that multiple mutations have given BF.7 means it can escape immunity from vaccine or a previous infection.
"BF.7 carries a specific mutation, R346T, in the spike protein of SARS-CoV-2 (a protein on the surface of the virus that allows it to attach to our cells and infect them). This mutation, which we also see in BF.7's parent variant BA.5, has been linked with enhancing the capacity of the virus to escape neutralising antibodies generated by vaccines or a previous infection," said Dr Bhandari.