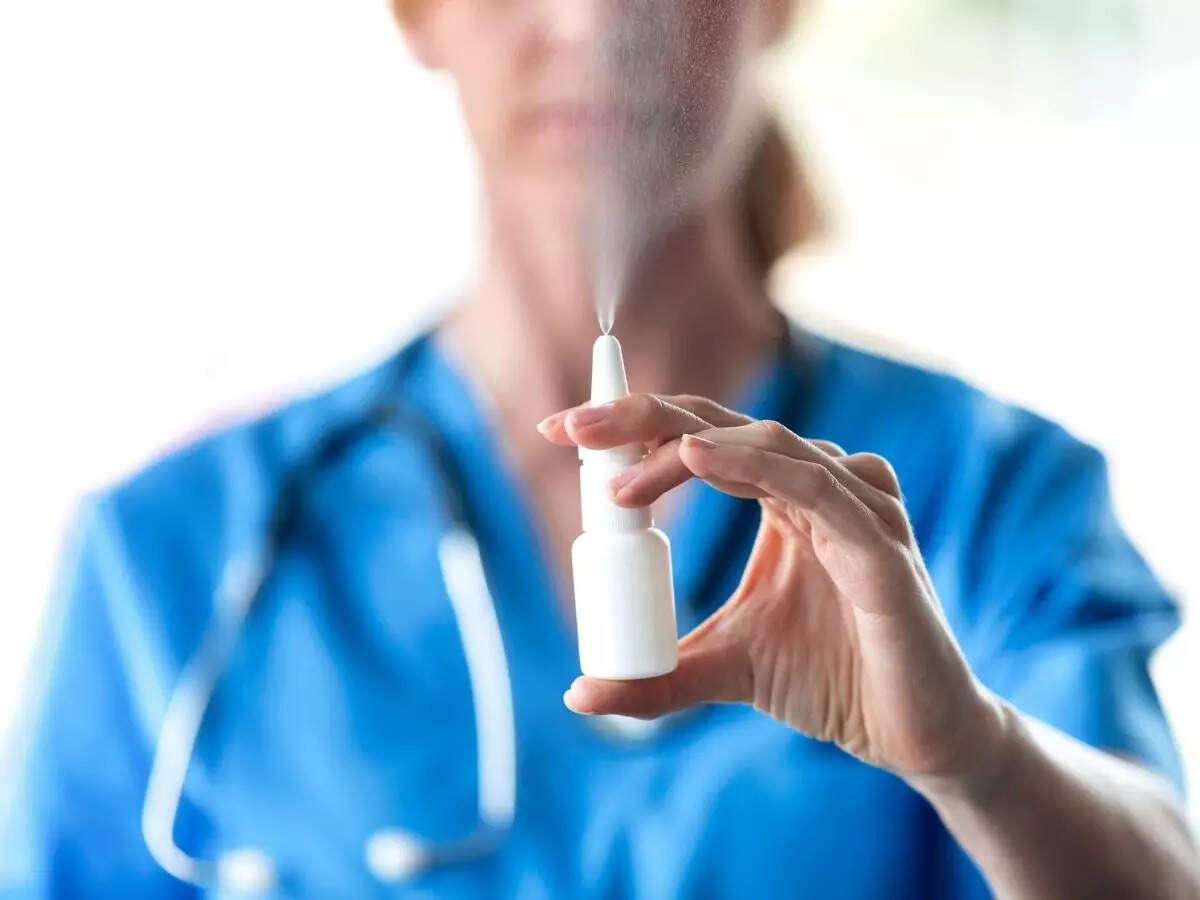 Hyderabad: As Covid-19 cases make a resurgence around the world with a potential new Omicron sub-variant also doing the rounds. India is on high alert, with heads of state and health ministers assessing the state's preparedness in the event of any new Covid waves.
In preparation, Bharat Biotech had introduced a first-of-its-kind needle-free intranasal vaccine. It will also now be available as aIbooster dose for those above 18 years of age, according to a News18 source.
The company also stated that it will be introduced on Co-WIN, the government website by next week, however they have yet to release any information on its pricing.
The DCGI (Drugs Controller General of India) gave its go-ahead for the completion of its vaccine trials and the formal announcement about the intranasal vaccine is likely to be made in the next few days, according to sources.
The nasal vaccine, BBV154 or Incovacc, had last month received a green signal from the Central Drugs Standard Control Organisation (CDSCO) under restricted use in an emergency situation for the 18+ population in India as heterologous booster doses.
Bharat Biotech had at the time said that its Covid-19 intranasal vaccine, Incovacc, has proven to be safe, well-tolerated, and immunogenic in subjects in controlled clinical trials phase III.
According to Bharat Biotech, the intranasal vaccine has several advantages because the nasal route has excellent potential for vaccination due to the organized immune systems of the nasal mucosa. It is also non-invasive and needle-free and has ease of administration since it does not require trained healthcare workers.
Union Health Minister Mansukh Mandaviya said that the health department has been proactive in managing the Covid pandemic. The Centre has also provided financial assistance to States in the fight against the pandemic, he added.
"So far, 220 crore covid vaccine shots have been given," the Health Minister mentioned.
Mandaviya then claimed that the number of Covid cases is depleting in India despite its surge across the world.
"From the last few days, Covid cases have been rising in the world but in India, the cases are depleting. We are seeing rising Covid cases and deaths due to it in China," he said.
Notably, Mandaviya chaired a high-level meeting on Wednesday to review the COVID-19 situation in India and the preparedness of the public health system for surveillance, containment, and management of COVID-19. He urged people to follow COVID-appropriate behaviour and get vaccinated against the virus.
Emphasizing that COVID-19 is not over yet, he asked the officials to be fully geared up and strengthen surveillance.
Mandaviya has already directed the officials to be fully geared up and strengthen the surveillance system for whole genome sequencing of positive case samples to track the variants through the Indian SARS-CoV-2 Genomics Consortium (INSACOG) network to ensure the timely detection of newer variants, if any, circulating in the country.