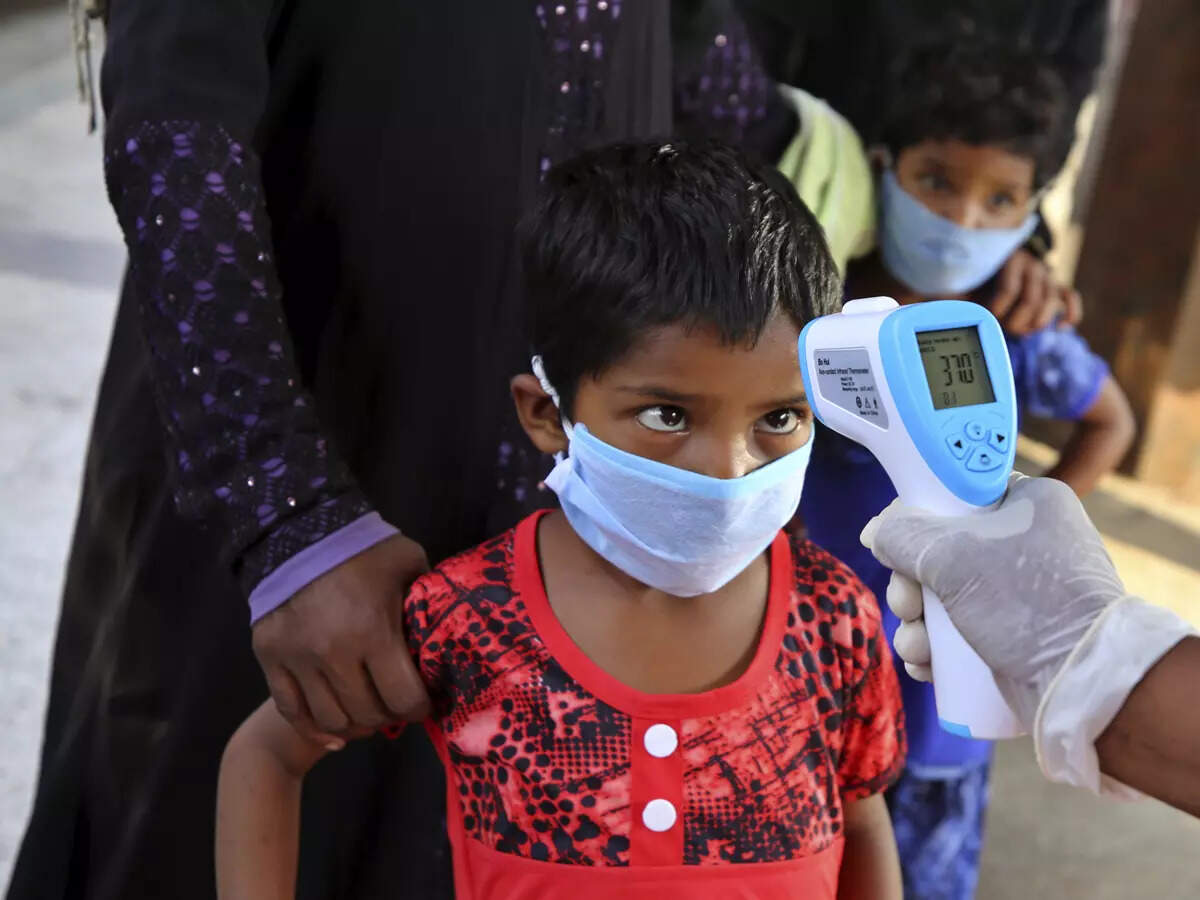 New Delhi: With the COVID-19 cases on the rise again in India, the Union Ministry of Health and Family Welfare (MoHFW) sounded an alert on Thursday and directed six states to follow a risk assessment-based approach to prevent and contain the infection from spreading further.
A significant surge in COVID-19 cases has been observed in India's six states, including Maharashtra, Karnataka, Gujarat, Kerala, Tamil Nadu, and Telangana. The centre believes the higher number of reported cases in these states indicates possible localised spread of infection.
In subsequent letters to the various state governments, Rajesh Bhushan, Secretary, MoHFW, called for examining the COVID-19 situation at the micro-level and maintaining focus on the implementation of necessary measures for prompt and effective management of COVID-19, "without losing gains made so far in the fight against the pandemic."
Notably, Maharashtra, Karnataka, and Kerala states have seen a soaring number of COVID-19 infections over the past two weeks. With Maharashtra reported the highest number of coronavirus cases, from 355 positive cases in March 8th to 668 on March 15, 2023. The state has also toppled the national average positivity rate of 0.61 per cent and reportedly had a 1.92 per cent positivity rate during the same period.
Karnataka, second on the list, has witnessed 604 cases on March 15 as opposed to 493 on March 08, with a 2.77 percentage point positivity rate outscoring the national average with a much greater margin than any other state in the country. Kerala's trajectory of SARS-CoV-2 positive cases stands at 579 on March 15 in contrast to 434 with a positivity rate of 2.64 per cent.
Tamil Nadu, Gujarat, and Telangana are the other three states under the radar of the Union Health Ministry. Of all three, Gujarat (279), Telanagana (267), and Tamil Nadu (258) have the fewest active reported COVID cases thus far. Telangana is the only state with a positivity rate of 0.31 per cent, falling below the national average.
The letter from the health official stated that India has observed a significant decline in COVID-19 cases during the past few months. However, since the past few weeks, a rise in cases has been specifically noted by the experts at the central level. On March 15, India had 3,264 active COVID cases, whereas by the end of March 8th the number stood at 2,082 cases.
Reiterating the five-fold strategy that is to Test, Track, Treat, Vaccination, and Adherence to COVID-19 Appropriate Behavior, Bhushan asked states for a continued focus on monitoring new and emerging clusters of new COVID-19 cases, adequate and proactive testing, genome sequencing for prescribed samples of international passengers, collection of samples from identified health facilities, proactive promotion for administering precaution doses for eligible population, and following COVID-appropriate behavior in enclosed and crowded spaces.
The states are also advised to keep track of the ongoing flu cases in the country. The health secretary's letter to the states also called for monitoring influenza-like illnesses (ILI) and SARI cases in all health facilities or through dedicated fever clinics on a regular basis for early warning signals of the severity and spread of the infection.
The proliferation in COVID-19 cases is happening against the backdrop of a spike in influenza cases, with patients complaining of persistent coughing and chest pain. Patients affected by the influenza A virus (H3N2) are experiencing high-grade fever, breathing difficulties, fatigue, and a dry cough that lasts for 2–3 weeks. Some casualties due to influenza are also reported in parts of the country. The doctors are advising people to keep their guard up and maintain COVID-appropriate behavior by wearing masks, maintaining hand hygiene, and social distancing.