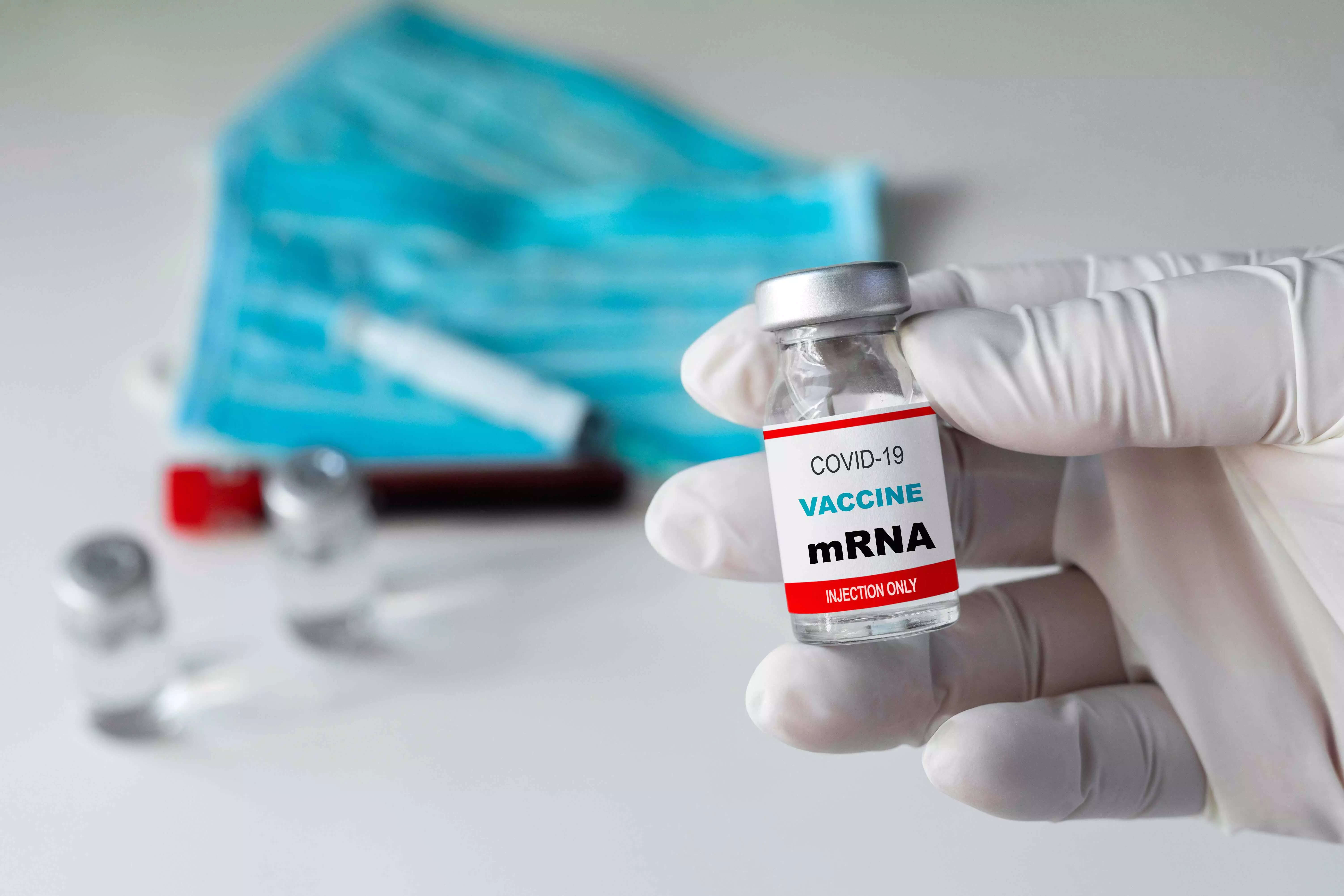 Beijing: China's CSPC Pharmaceutical Group Limited said on Wednesday its messenger RNA (mRNA) COVID-19 vaccine had received emergency use authorisation from Chinese health authorities, making it the country's first domestically developed mRNA shot.
China has declined to use mRNA vaccines from abroad and vaccines available in China are widely considered less effective than the Moderna and Pfizer-BioNTech mRNA shots. The approval comes as COVID cases decline across the country after a recent surge.
CSPS said its vaccine trials showed incidents of adverse effects were substantially lower in an elderly group compared with an adult group, which could be a boon for China as it has stressed the need to focus on vaccinating and boosting its vulnerable elderly population.
The company said its independently developed mRNA vaccine SYS6006 targets some major Omicron variants and its booster dose showed good neutralization effect against Omicron subvariants BA.5, BF.7, BQ.1.1., XBB.1.5 and CH.1.1. in clinical trials.
In a study of 4,000 participants from Dec. 10 to Jan. 18 when China was going through a surge in infections, the vaccine showed efficacy of 85.3 per cent 14 to 28 days after a booster vaccination. CSPC did not say how many doses it plans to produce. It said the vaccine could be stored at 2-8 degrees Celsius for a long time.
"The group has built a good manufacturing practice-compliant production plant (for the vaccine). Key raw materials and excipients are produced by the group, which enables independent control in the supply chain and significantly lower production cost," it said in a statement.
The firm got emergency approval to conduct clinical trials of the mRNA shot in April last year, around the same time as CanSino, another China-based company that is testing an mRNA Omicron booster shot.
CSPC also reported an 8.7 per cent rise in 2022 net profit on Wednesday, helped by several newly launched generic drugs that were included in China's national drug procurement programme. Shares in the company rose as much as 7.7 per cent after the result and the announcement of the mRNA approval.