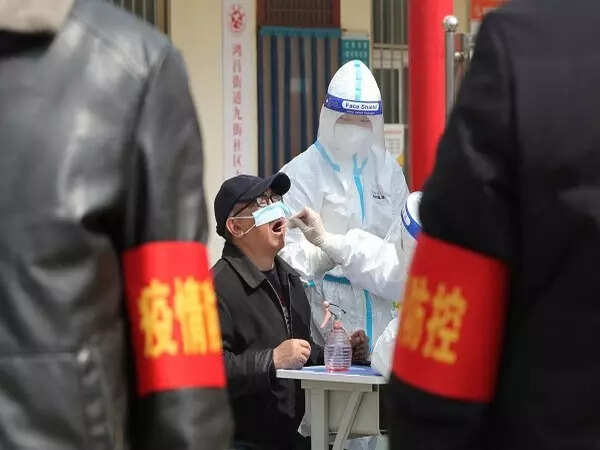 Beijing: China's State Council joint prevention and control mechanism against COVID-19 released the 10th edition of the virus prevention and control protocol on Saturday, Global Times reported. The new plan has stressed on monitoring of mutated variants and early warning as well as the protection of key groups by preventing severe cases.
The 10th edition of the virus prevention and control protocol has been released in accordance to the decision to downgrade the epidemic management from Class A to Class B. The new version of the COVID-19 prevention and control plan calls for increased vaccination and self-protection and stresses on enhancing the monitoring of new variants and the use of the national influenza surveillance network.
554 national influenza surveillance sentinel hospitals are needed to conduct influenza-like illness (ILI) and severe acute respiratory infections (SARI) surveillance, as per the national influenza surveillance network, according to the Global Times report. Notably, people entering China will no longer be required to undergo COVID-19 tests from January 8.
For virus mutation tracing, the new version needs the collection of samples from outpatient and emergency cases, severe cases, and deaths in sentinel hospitals in representative cities and among entry personnel at land, air, and sea ports to conduct whole-genome sequencing. The results need to be reported to the Chinese Center for Disease Control and Prevention's Institute of Virology to trace new mutant strains in a timely way.
The new plan also requires regions to select qualified cities to conduct monitoring of COVID-19 in urban sewage, which could help assess the intensity of the epidemic and get aware of the changing trend and virus mutation, as per the Global Times report.
Medical institutions should report new COVID-19 cases within 24 hours to the direct online reporting system operated by the China CDC. As per the earlier protocols, the COVID-19 cases were required to be reported within two hours, as per the news report.
Furthermore, disease control departments should conduct epidemiological investigations in a timely manner and upload reports for severe, critical cases and deaths, according to Global Times report. The new version also calls for boosting vaccination, particularly among elderly people who should ideally receive two doses of vaccine and booster shots.