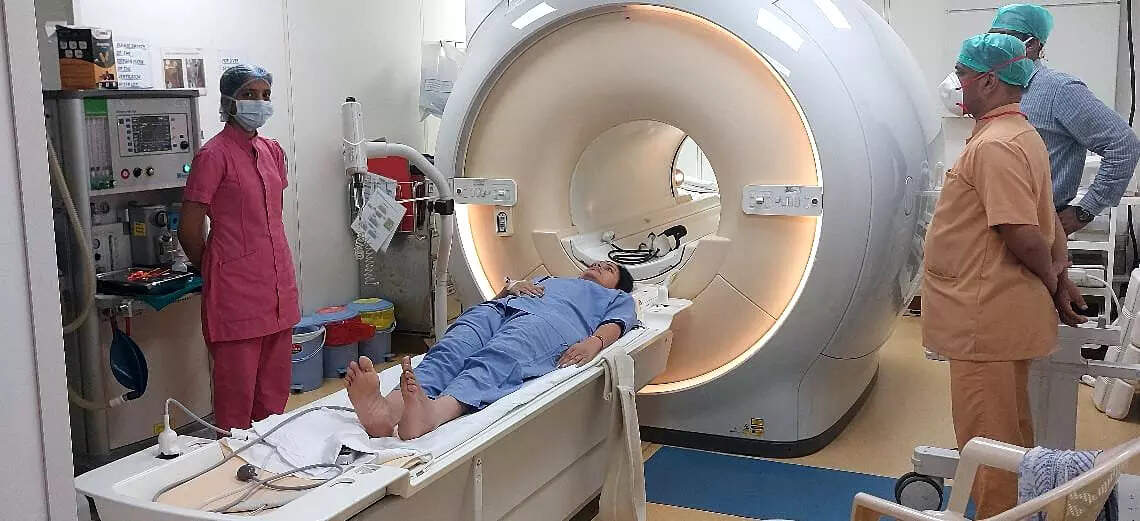 New Delhi: To avoid unnecessary delays in treatment of the patients due to the long waiting list for MRI at the institute, the director of All India Institute of Medical Sciences (AIIMS) in Delhi has directed that all MRI machines in the in-store should be made functional and all patients from wards/OPDs should undergo their scans in the hospital itself.
Issuing an office memorandum on Thursday, the director, M Srinivas, stated that MRI requisitions should be initiated only by a faculty member and any exemption shall be only granted by the head of the department or the unit head. Also, the number of appointments for MRIs will be increased to reduce the waiting list.
The office memo stated that since there is a long waiting list for MRI, patients have to visit private diagnostic centres for the test and many of them have to repeat the process due to incomplete MRI from outside, hence all the MRI scanners in the institute should be made functional 24*7. Also, MRI for research /study should be done only on Sundays unless it is required for immediate intervention.
A six-member committee has also been constituted to recommend the requirement of MRI equipment and manpower needed to cater to the long-term needs of the institute. The committee will also explore the options for a mobile MRI scanner and submit its report by October 13.