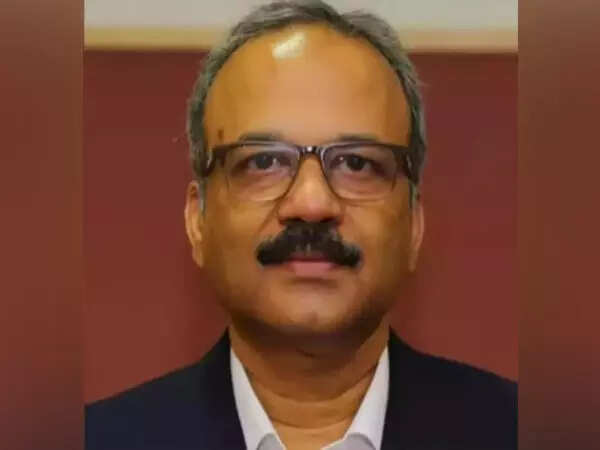 New Delhi: Indian Pharmacopoeia Commission secretary-cum-scientific director Rajeev Singh Raghuvanshiwas on Wednesday appointed the new Drugs Controller General of India (DCGI), according to an official order.
The Union Public Service Commission (UPSC) had last month recommended his name for the post of DCGI.
"The Appointments Committee of the Cabinet has approved the proposal for appointment of Dr. Rajeev Singh Raghuvanshi, Secretary-cum-Scientific Director, Indian Pharmacopoeia Commission, to the post of Drugs Controller (India), Central Drugs Standard Control Organization (CDSCO)," the ACC order said.
It said the appointment will be in effect from the date he assumes charge till he attains the age of superannuation on February 28, 2025 or until further orders, whichever is earlier.
He succeeds Dr V G Somani whose extended tenure ended on February 15, and Dr P B N Prasad was given the charge of the post from February 16 to 28. Dr Somani was appointed DCGI for a term of three years on August 14, 2019 and he took charge on August 16.
His tenure was extended twice — on August 16 and November 16, 2022 — for three months each.
The DCGI heads the Central Drugs Standard Control Organisation (CDSCO) which is responsible for ensuring quality drugs supply across the country. It also has authority to give approval to new drugs and regulating clinical trials.
Dr Raghuvanshi had joined the IPC as secretary-cum-scientific director on February 16, 2021.
He completed his Bachelors and Masters from IIT-BHU (formerly IT-BHU), Varanasi and PhD from the National Institute of Immunology, New Delhi.
After working for seven years at the National Institute of Immunology, he joined leading Indian multinational pharmaceutical company Ranbaxy Laboratories Ltd.
After 12 years at Ranbaxy Laboratories, he moved to Dr Reddy's Laboratories Ltd, Hyderabad, where he worked for 11 years.
Dr Raghuvanshi's expertise lies in dosage form design and development, mainly in the domain of pharmaceutical innovation. He has been involved in development of different kind of products such as oral solids, oral liquids, topicals, injections, nasal sprays, auto-injectors, sublingual, mouth dissolve, extended release and delayed release for global markets.
More than 200 products developed by him and his teams are currently being sold in India, the US, Europe and emerging markets.
Dr Raghuvanshi has 14 granted US patents along with more than 250 published patent cooperation treaties and Indian patents. He has more than 25 publications in peer reviewed journals and has co-authored six chapters in books.
For his contribution, Dr Reddy's Labs has twice awarded him with "Dr Reddy's Excellence Award".