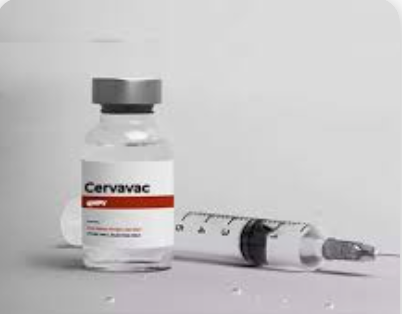 Pune: Girls in the 9-14 age group will start getting the indigenously developed vaccine against cervical cancer for free at government sites from June this year, Dr NK Arora, head of the National Technical Advisory Group on Immunization (NTAGI), told TOI on Wednesday.
The Pune-based vaccine major, Serum Institute of India (SII), launched the madein-India vaccine Cervavac on January 24. It will cost about Rs 150 per dose to the Union government and around Rs 300, Rs 350 in the private market, sources in the Union health ministry said. The imported version of the vaccine available in the private market costs about Rs 3,500 to Rs 4,000 per dose. SII officials, however, refused to comment on the pricing.
"The vaccine will be offered to girls in the 9-14 age groups at government immunization sites for free from June, July this year. It is a two-dose vaccine that has been included in the national immunization schedule," Dr Arora said.
The vaccine will be offered to girls in primary schools with first dose at nine years and the next dose six to 12 months apart. "It aims to pro-tect girls against cervical cancer caused by the human papillomavirus (HPV)," he said.
SII's owner and chief executive officer Adar Poonawalla told TOI, "Initially, we will roll out the vaccine only for the government's immunization programme. I cannot comment on the pricing now. It will be far more affordable than what is available in the market. We will scale up the production next year."
Cervical cancer is the cancer of the cervix or the lowermost part of the uterus. The preventive vaccine works best if administered prior to expo-sure to the virus (HPV). Hence, the World Health Organisation recommends vaccinating girls aged 9 to 14, when most have not started the sexual activity.
The Union health ministry has already begun the preparations to roll out the vaccine. "Operational manuals, including standard operating procedures, are ready," said a Union health ministry official. The vaccine will be administered to the eligible girls in a campaign mode initially so that a maximum number of girls are covered for the first dose.