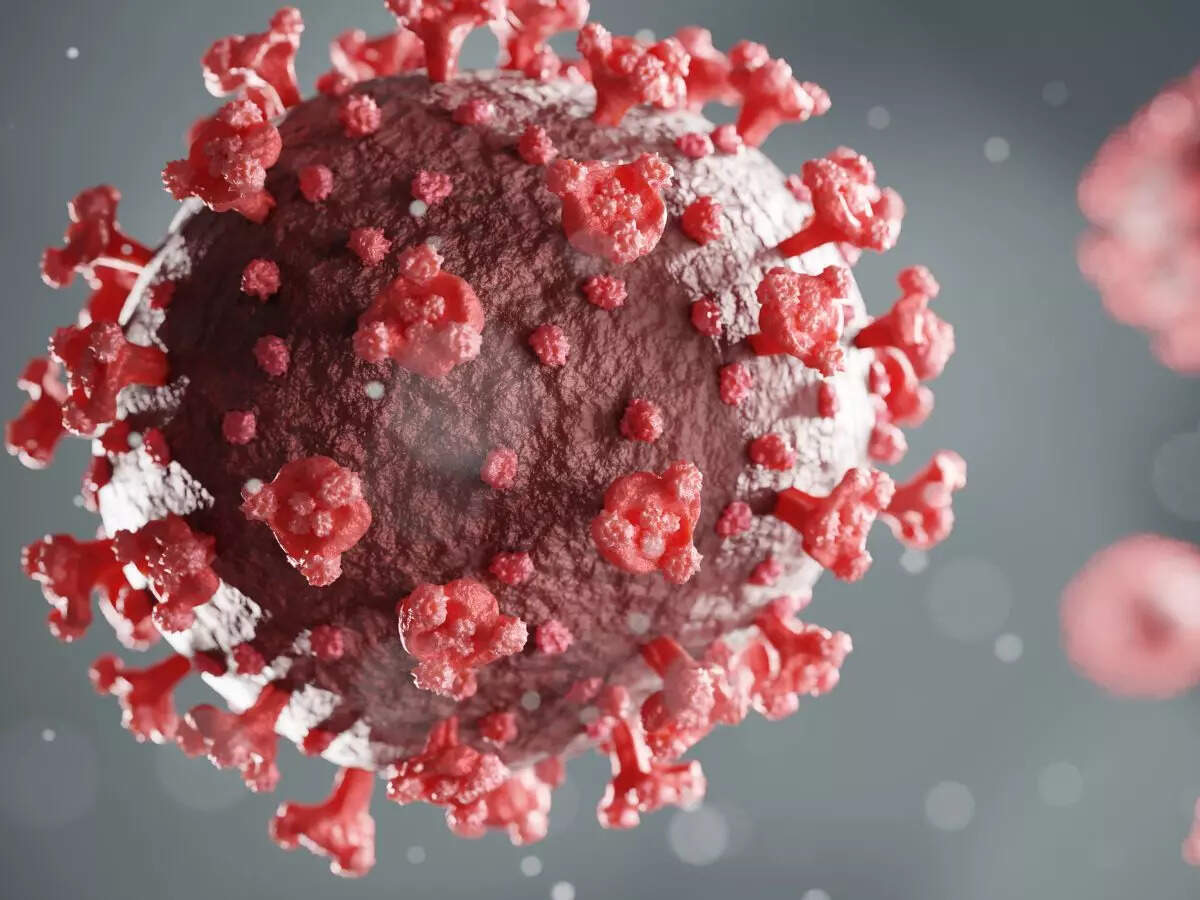 Pune: Omicron's XBB.1.5, which has been triggering Covid spikes in parts of the US, is comparable to other XBB subvariants in severity, but is less virulent than the Delta and BA2.75 variants of SARS-CoV-2, a study from Pune has found.
Experts from BJ Medical College, the National Institute of Virology and the Indian Institute of Science Education and Research teamed up to analyse seven XBB.1.5 patients from Maharashtra – six from Mumbai and one from Pune – and found that Covid in them was mild. All of them recovered at home after minimal treatment.
However, the experts said XBB.1.5 seemed as effective as BA.2.75 in entering human cells. "It showed a stronger binding affinity to human ACE2 receptors than other XBB offshoots, thereby explaining its significant growth advantage over other XBBs. It was similar to the binding ability that was displayed by BA.2.75," said Dr Rajesh Karyakarte, Maharashtra's coordinator for genome sequencing and a senior scientist with BJ Medical College.
Binding to the ACE2 receptor is the critical early step before SARS-CoV-2 enters human cells.
Dr Karyakarte said the data from the study, perhaps the first Indian investigation of XBB.1.5's abilities, suggests the subvariant may have a low mortality rate, just like other XBB versions.
The team had earlier studied various XBB sublineages, but could not study XBB.1.5 due to the lack of cases in Maharashtra at the time. The seven patients were only recent detections by the state health department.
Six of the seven patients had full medical histories. The seventh person was unavailable for more follow-ups.
The most common symptoms in the group were a cold and rhinorrhoea (runny nose), followed by sore throat, fever and cough. However, none of them went on to need hospital admission or supplemental oxygen. Three of the six with medical histories had contracted Covid in the past and four had also taken the booster dose of a vaccine.
"Out of the six cases, four had history of travel to the US and Germany. One had travelled to Gujarat and another had come in contact with a case with travel history to the US. No deaths were reported among the detected XBB.1.5 cases," Dr Karyakarte said.
According to reports, XBB.1.5 is now in at least 60% of all Covid cases in the US. On January 21, the subvariant accounted for 49.5% of cases there, indicating fast growth.
As of Saturday (January 28), India has recorded 33 XBB.1.5 patients, according to disease data released by India's surveillance network, INSACOG.