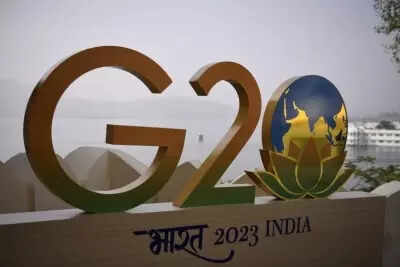 New Delhi: The first Health Working Group (HWG) meeting under the G20 India Presidency will be held from January 18–20, 2023, in Thiruvananthapuram, Kerala. The health track of the G20 India Presidency will comprise four HWG meetings and one Health Ministerial Meeting (HMM). The meetings will be held in different locations across the country, including Thiruvananthapuram (Kerala), Goa, Hyderabad (Telangana), and Gandhinagar (Gujarat).
India has identified three priorities for the G20 Health Track, including: health emergencies prevention, preparedness, and response with a focus on one health and antimicrobial resistance (AMR); strengthening cooperation in the pharmaceutical sector with a focus on access and availability to safe, effective, quality, and affordable medical countermeasures; and digital health innovations and solutions to aid universal health coverage and improve healthcare service delivery.
The Centre is also planning to host a side event along with each HWG meeting to enrich, supplement, and support G20 discussions.
"These include side events on Medical Value Travel (MVT) and digital health; a workshop on collaborative research on drugs, diagnostics, and vaccines; and a co-branded event on the Global Centre for Traditional Medicine. The side event on MVT will be held on the sidelines of the first meeting of HWG at Thiruvananthapuram," a press statement from the Union Ministry of Health and Family Welfare (MOHFW) stated.
India assumed the presidency of the G20 on the first Dec 2022. India is currently part of the G20 Troika comprising Indonesia, India and Brazil, marking the first time that the troika consists of three developing and emerging economies.