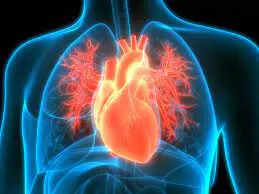 New Delhi: Union Minister of Health and Family Welfare said in the Parliament that the treatment for cardiovascular patients is either free or highly subsidised at government hospitals across the country, under Ayushman Bharat – Pradhan Mantri Jan Arogya Yojana (PMJAY).
The government's reply responded to an unstarred question in Rajya Sabha asked by Congress MP Amee Yajnik. The Minister shared the response as per the study conducted by the ICMR till 2016. The Minister, however, stated that the latest study is underway and the reports will come up in a few months' time.
The Congress MP asked if there has been a significant increase in deaths due to heart attack in the age group of 30 to 60 years in the last 3 years. He further asked if there are State -wise specific figures in respect of heart attack and their causes, whether COVID-19 is also a reason of heart attack and if so, the details of the steps taken by the Government to create awareness among the people and the medical aid provided.
Minister of State for Health Bharati Pravin Pawar responded to the questions stating that according to the ICMR study Report "India: Health of the Nation's States", heart diseases contributed 28.1 per cent of the total deaths in India, in 2016 compared to 15.2 per cent in 1990.
"Under the initiative, persons more than 30 years of age are targeted for their screening for common NCDs. Screening of these common NCDs is an integral part of service delivery under Ayushman Bharat – Health and Wellness Centres. Cardiovascular Diseases patients are getting treatment at various health facilities in the health care delivery system including District Hospitals, Medical Colleges, Central Institutes like AIIMS," the Minister said in his reply on March 14.
"Central Government hospitals, and private sector hospitals. The treatment in Government Hospitals is either free or highly subsidized for the poor and needy. There is also focus on cardiovascular diseases in its various aspects in case of new AIIMS and many upgraded institutions under Pradhan Mantri Swasthya Suraksha Yojna (PMSSY). Cardiovascular disease treatment is also available under Ayushman Bharat – Pradhan Mantri Jan Arogya Yojana (PMJAY)," he added.
The government further said that there are various risk factors associated with Non-Communicable Diseases.
"… as tobacco use, alcohol use, insufficient physical activity and unhealthy diet. As per National NCD Monitoring Survey (2017-18)," the Minister said.
He said that the prevalence of risk factors associated with NCDs among 18-69 years is 32.8 per cent due to current daily tobacco, 15.9 per cent due to current alcohol use, 41.3 per cent due to insufficient physical activities, 98.4 per cent due to inadequate fruits and vegetable intake.
"A population-based initiative for prevention, control and screening for common Non-Communicable Diseases (NCDs) i.e., diabetes, hypertension and common cancers has been rolled out in the country under NHM and as a part of Comprehensive Primary Health Care," the MoS said.