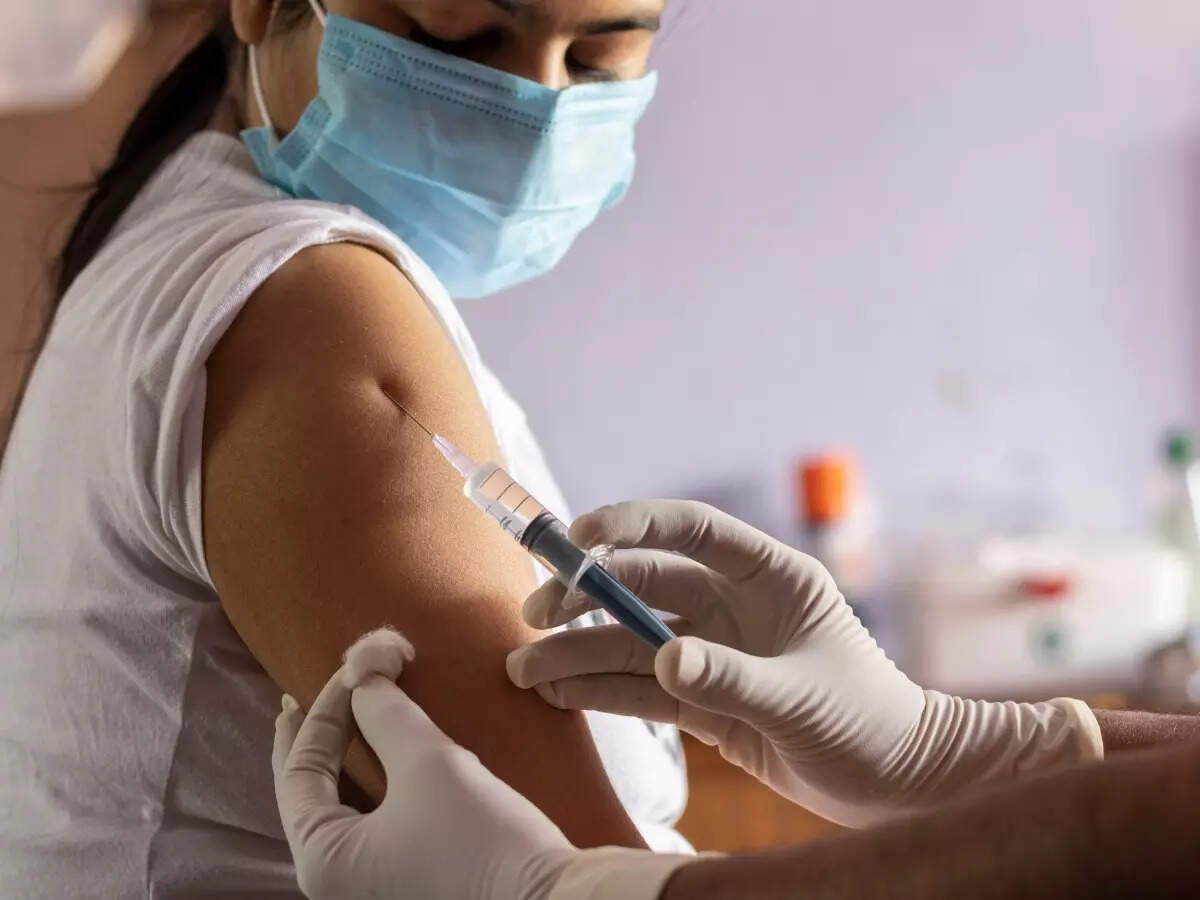 New Delhi: The Health Ministry intends to roll out HPV vaccine against cervical cancer in the national immunisation programme for girls aged nine to 14 years in June for which a global tender is likely to be floated in April, official sources have said. Serum Institute's made-in-India HPV vaccine "CERVAVAC" was launched by Union Home Minister Amit Shah on January 24, in presence of the Pune-based firm's CEO Adar Poonawalla and Prakash Kumar Singh, its Director-Government and Regulatory Affairs.
"The ministry is likely to float in April a global tender for 16.02 crore doses of HPV vaccine, which will be supplied by 2026. Apart from domestic manufacturer Serum Institute of India, global vaccine manufacturer Merck is also likely to participate in the tender," an official source said.
In July last year, India's drug regulator granted market authorization to Serum Institute of India's indigenously developed HPV vaccine. It has also been cleared by government advisory panel National Technical Advisory Group on Immunisation (NTAGI) for use in the public health programme.
Prakash Kumar Singh, on the sidelines of a South Asia meet on HPV last month, had said that the price of CERVAVAC will be affordable compared to the international HPV vaccine available in India.
India, at present, is fully dependent on foreign manufacturers for HPV vaccines. Globally, three foreign firms manufacture HPV vaccines out of which two sell their doses in India.
Each dose of the vaccine available in the market costs more than Rs 4,000, sources said.
In September 2022, Poonawalla had said that each dose of its "CERVAVAC" vaccine would cost Rs 200 to Rs 400.
India, which is home to about 16 per cent of the world's women, accounts for about a quarter of all cervical cancer incidences and nearly a third of global cervical cancer deaths.
Indian women face a 1.6 per cent lifetime cumulative risk of developing cervical cancer and a one per cent cumulative death risk from cervical cancer, according to officials.
Recent estimates state that every year almost 80,000 women develop cervical cancer and 35,000 die in India due to it.
On what prevented India from introducing the HPV vaccine till now, NTAGI chief Dr N K Arora had said that the vaccine supply has been a limiting factor globally.
Fortunately, over the last five years, the global supply of the HPV vaccine has been improving gradually.
India has taken a lead in this direction. Serum Institute of India, one of the major Indian vaccine manufacturers, with support from the Centre's Department of Biotechnology has developed four valent HPV vaccine.
The vaccine has received regulatory approval and cleared by NTAGI for use in public health programmes.
"We are given to understand that three other Indian vaccine manufacturers are also in various stages of developing the HPV vaccine," an official had said.