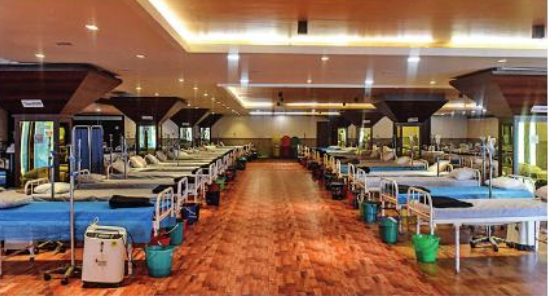 HealthTrip, Asia's largest health travel platform, said the Indian government should offer rebates on marketing activities for medical tourism, which can enable them to attend exhibitions and run campaigns that promote the Indian health and wellness industry.
The medical and wellness travel industry is booming across India and is expected to reach $13 billion by 2026. Countries such as Turkey offer 70% rebate on marketing activities for medical tourism, and India should follow suit, the company said.
"We also hope the government could provide options for GST waiver on foreign patients' flight, hospital and hotel bills, as a support to attract more of these patients to India," HealthTrip's cofounder Danish Ahmed, said.
Cofounded by Danish Ahmed, former vice-president at Paytm, HealthTrip has so far raised around $3.5 million in venture capital from marquee funds and is now in advanced talks to raise a larger Series A funding.
HealthTrip enables customers to find medical, dental, wellness and cosmetic treatments across the world, book appointments, flights, hotels, sightseeing, and get interpreters, loans and insurance. With medical treatments seeing 20% inflation across the western world, and flight prices dropping too, HealthTrip will benefit from a fast-growing global trend where people travel abroad and get significant savings on medical costs, it said in a statement.
"India's investment in this space can reap very rich dividends, generating billions in forex and positioning India's as the healing center of the world. Such a position would further enhance India's soft power and further propel its pharma exports industry, creating a beneficial ripple that will generate revenues for hospitality, pharmaceutical and aviation industries," Ahmed added.
The allocation to healthcare as a percentage of GDP continues to be lower for India against most developing nations. Higher allocation is also necessary to enable the Government to achieve its target spend of 2.5% of GDP on healthcare by CY2025 compared to the sub 1.5% currently, say experts.
According to ICRA, incentives to promote private sector investments in both greenfield and brownfield expansions to improve the penetration of healthcare facilities in both urban and rural areas will be a welcome step. Further, given the low doctors to people and nurses to people ratio and the increasing opportunities available to people outside India in the medical field, increased allocation towards training medical personnel is also a key requirement..