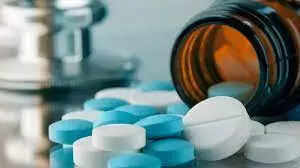 Hyderabad: Hyderabad, which has emerged as a key global hub in life sciences, is home to the largest number of US Food and Drug Administration (USFDA) approved companies in the world.
With 214 units certified by the US drug administrator, Hyderabad is far ahead of New Jersey, which stands second with 189 USFDA-approved units, Telangana Industries, Commerce and Information Technology Minister K.T. Rama Rao said on Tuesday.
He said the state government would make efforts for setting up of USFDA office in Hyderabad.
He also said the Telangana government has set the ambitious goal of doubling the size of the life sciences sector to $100 billion by 2028. It is also looking at increasing the workforce to 8 lakh from current 4 lakh employees.
KTR, as the minister is popularly known, was interacting with a select group of journalists on the eve of BioAsia 2023, the marquee life sciences event organised by the Telangana government.
The 20th edition of BioAsia, beginning on February 24, is expected to give further impetus to the state's efforts to strengthen the life sciences sector.
The minister pointed out that currently 9 billion doses of vaccines are made in Hyderabad annually and next year, this is likely to go up to 14 billion. "At present, Hyderabad accounts for 35 per cent of the global vaccine production and next year the city's contribution is expected to increase to 50 per cent," he said.
KTR stated that Hyderabad also accounts for 40 per cent of the country's pharmaceutical production.
Listing out rapid strides made by the state in the life sciences sector, he said Medical Devices Park at Sultanpur near Hyderabad has run out of space. This is the largest medical devices park in the world, he said.
KTR said Hyderabad Pharma City coming up on 14,000 acres of land will be the world's largest pharma cluster. He hoped that some legal hurdles in the ambitious project would be cleared soon.
He said in Genome Valley, the mega cluster for life sciences R&D, 30 lakh square feet of lap space has already been taken by the companies while another 20 lakh square feet of space is being developed. He hoped that in the next 2-3 years even this space would be taken by the companies.
Genome Valley is home to more than 200 companies including marquee global names like Novartis, GlaxoSmithKline, Ferring Pharma, Chemo, DuPont, Ashland, United States Pharmacopeia, and Lonza.
The minister stated that trade and investment to an extent of $3 billion were announced at BioAsia during the last 19 years, BioAsia helped attract $3 billion investment.
More than 250 Letters of Intent, Bilateral Cooperation Agreements, and MoU were signed.
The event hosted leaders from over 100 countries, helping in showcasing the ecosystem and policies to the global leaders.
During the previous editions of BioAsia, over 20,000 partnering meetings were held, more than 30 knowledge papers and policy recommendations were submitted.
Countries like Switzerland, Norway, Thailand, Korea, Argentina, Spain, UK, Germany, South Africa etc. have participated with large ministerial and industrial delegations in BioAsia.
KTR said that the event has benefitted immensely from its participants of scientific and business excellence including Nobel Laureates, Lasker Awardees, breakthrough Prize winners and global industry leaders.
One of the highlights of BioAsia has been the conferment of the prestigious Genome Valley Excellence Award. The award was instituted in 2004 to celebrate individuals, who have made remarkable contributions to the sector. This year the award will be presented to Prof Robert Langer for his immense contribution to research on mRNA technology.
The theme for this year's edition is 'Advancing for ONE – Shaping the next generation of humanised healthcare'.
Participation from about 50 countries is expected in BioAsia 2023. The UK will be the partner country and Flanders will be the international partner region.