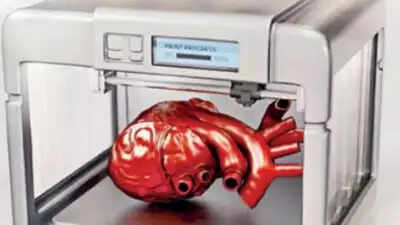 Bengaluru: Following an agreement in August, CELLINK, a leader in bioprinter development, and the Indian Institute of Science inaugurated the country's first 3D bioprinting centre of excellence on Friday. It will focus on providing researchers with tools to advance discoveries in tissue engineering, regenerative medicine and drug discovery.
"Housed in the Centre for BioSystems Science and Engineering (BSSE) at IISc, the CoE will provide access to 3D bioprinting systems, enabling researchers to accelerate their work across critical applications with the ultimate goal of improving health outcomes," IISc said in a release.
The centre offers cutting-edge and industry-leading 3D bioprinting technology that CELLINK has developed, systems that will enable significant strides in research and in developing the future of health, said Tomoko Bylund, head of sales, CELLINK.
The centre houses CELLINK instruments, including the "BIO X, BIO X6 and the BIONOVA X", which will be accessible to the researchers.