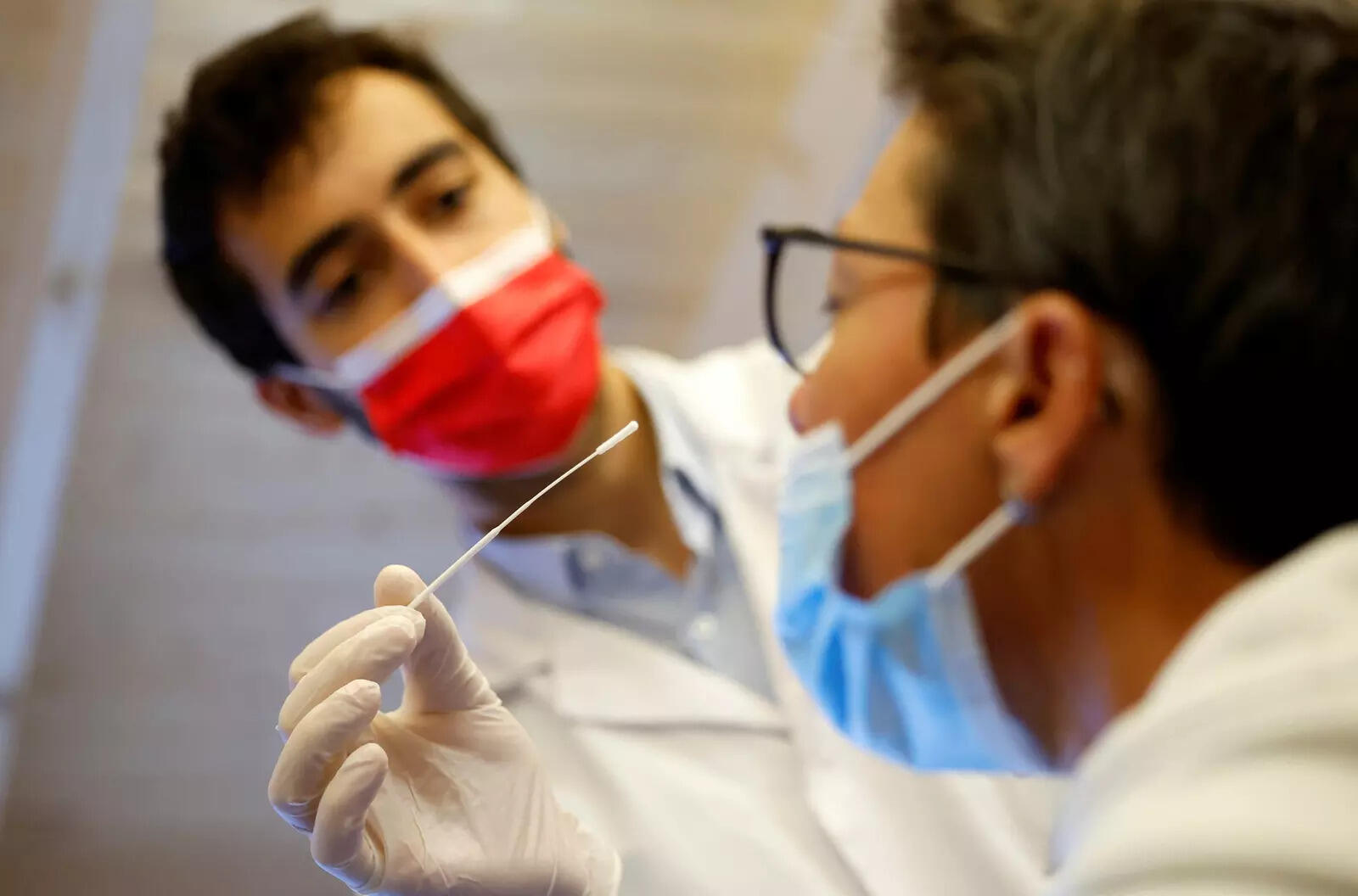 PUNE
: Symptomatic patients without lab-confirmed
Covid
are now allowed to get a vaccine shot right after full recovery, but testing positive still means deferring the jab by three months as the original protocol remains unchanged, officials of
ICMR
's national Covid task force said.
These norms are applicable to all eligible beneficiaries opting for the vaccine, including those taking a precautionary dose each and adolescents in the 15-17 age bracket. The relaxation is significant given the sizeable number of patients recovering from flu-like symptoms at home. The majority of these people might not have taken a Covid test.
"The US Centers for Disease Control recommends Covid vaccination after recovery from flu-like illness. Chances of reinfection with Covid are extremely low in the first three months; hence the norm for deferring the shot by three months," said infectious diseases expert Dr Sanjay Pujari, a member of the ICMR task force.
"This also helps in judicious use of the vaccines. But if it is not a lab-proven case of Covid, the person can take the Covid shot after full recovery from illness and follow the immunisation schedule."
ICMR had earlier said in its guidelines that a Covid test wasn't necessary for those coming in contact with a Covid patient, unless the contact was in the high-risk category (the elderly or people with co-morbidities).
The government's latest set of guidelines has also removed compulsory testing of asymptomatic close contacts of patients. "People with symptoms who haven't undergone a Covid test should get the vaccines only after they have recovered and met the criteria for discontinuing isolation. Those who are close contacts without symptoms should also wait until they meet the criteria (seven-day quarantine) before getting vaccinated," Pujari said.
This guidance also applies to people who contract Covid before getting their first, second or precautionary dose. "People who have had known Covid exposure should not seek jab until their quarantine period of seven days has ended to avoid potentially exposing healthcare personnel and others during the vaccination visit," Pujari said.
Maharashtra's Covid task force head Dr Sanjay Oak said, "Those who know they are Covid positive should defer vaccination by three months. But those who have not undergone a Covid test, despite being symptomatic, should wait for a week or two after full recovery before they take the shot."