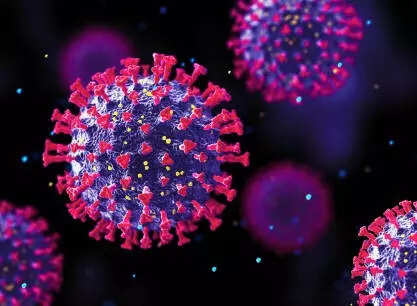 New Delhi: India has detected nearly 300 sub-lineages of Omicron variant in the past one year, Dr N K Arora, the co-chair of Indian SARS-CoV-2 genomics consortium (Insacog), said on Saturday. He said none of these variants were able to settle in the community, which indicates high immunity.
"We conduct tests on sewage samples also and the trends so far are not suggestive of any increase in cases. I would therefore advise people to not panic. However, caution is key," said the co-chair of Insacog.
Dr Arora said these labs have carried out whole genome sequencing of nearly three lakh samples since the beginning of the pandemic. "Covid cases are significantly low at present. Even then, our labs conduct genome sequencing of 3,000 to 4,000 samples every month," he added. According to him, 60-65% of the Covid-positive samples being sequenced currently were found positive for XBB and its sub-lineages. The rest may include other sub-lineages of Omicron, he explained.
Between December 24 and January 3, the health ministry sources said, 124 people arriving to India from abroad were found positive for Covid-19. The sources said 11 variants of SARS-CoV-2 were identified in 'whole genome sequencing' (WSG) carried out on the samples of 40 passengers who were found positive.
Other sub-variants found in WSG conducted on the positive samples from among the international passengers were BA.5.2, BF7.4.1 and CH.1.1, 1.1.1, among others."Covid virus keeps mutating and evolving into different sub-variants. Which variant warrants what kind of action is something that the ICMR, which is the apex health research body in India, should decide. We should follow its guidelines on the subject instead of either panicking or playing down the issue," a senior health ministry official said.