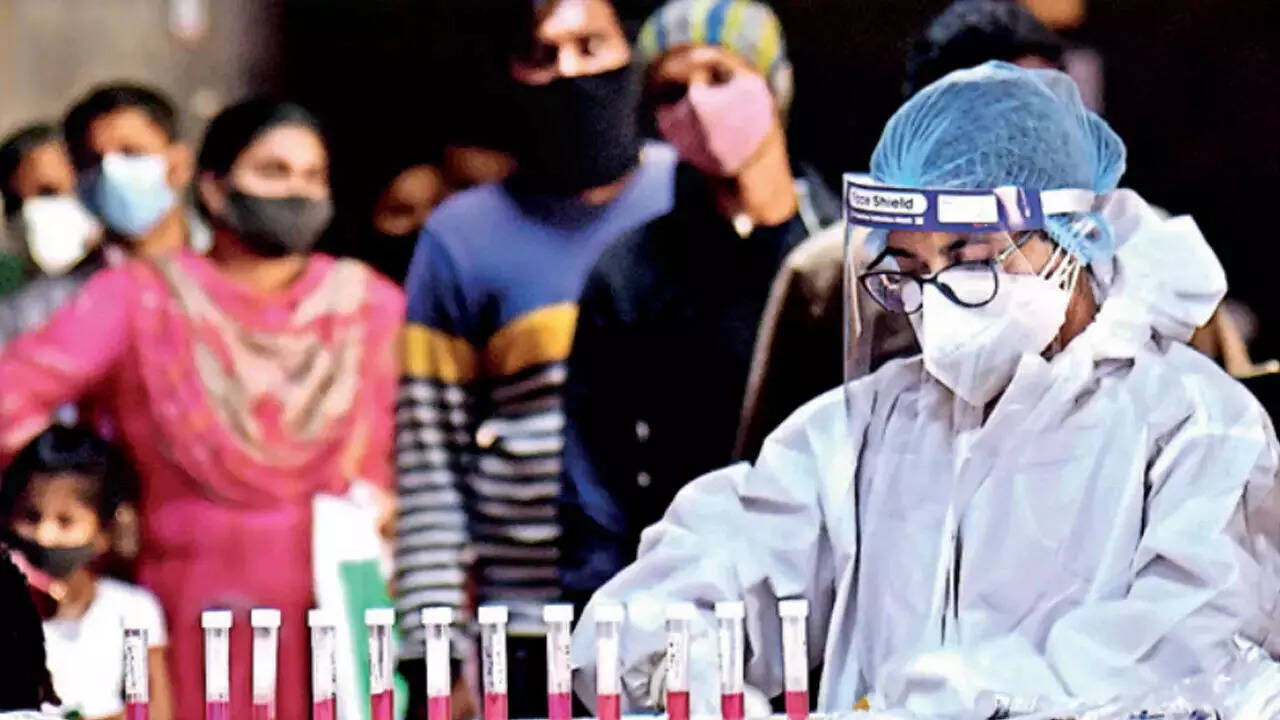 New Delhi: Over the past few weeks the country is witnessing a sharp increase in COVID-19 cases with 699 new cases recorded in the last 24 hours. This number is a significant drop from yesterday's 918, bringing the daily positivity rate down to 0.71 per cent. The weekly positivity rate, on the other hand, increased to 0.91 per cent.
The Union Health Ministry updated that India's active COVID caseload now stands at 6,559, owing to the 97,866 COVID tests conducted in the last 24 hours. The ministry reported that a total of 92.04 crores of COVID-19 tests have been conducted in India so far.
Amid rising H3N2 cases in India since the latter half of December 2022, this spike in COVID-19 cases is witnessed across the country. Two deaths have already been reported from H3N2 in Rajasthan and Karnataka, with fresh cases being reported every other day. In light of this rise in seasonal influenza and COVID-19 cases, Dr Raman Gangakhedkar, Former Head Scientist, Epidemiology and Communicable Diseases, The Indian Council of Medical Research (ICMR) informed ETHealthworld yesterday that this spike is not a cause for concern, but advised that the masses still need to be watchful not just for COVID-19, but also because of the seasonal influenza outbreak and other respiratory illnesses.
To manage this threat to public health, both the Centre and the Union Health Ministry have issued advisories to set up integrated disease surveillance programmes, to monitor the influenza-like illness (ILI) cases and severe acute respiratory infections (SARI) being observed across the country due to viral infections.
In a letter to the states and UTs alerting about the increasing trend of ILI/SARI across the country, Rajesh Bhushan, Secretary, Union Ministry of Health and Family Welfare (MoHFW) informed, "Despite the low number of hospitalisations and significant advances made in terms of COVID-19 vaccination coverage, there is still a need to remain vigilant and focus on the five-fold strategy of test-track-treat-vaccination and adherence to COVID-appropriate behaviour."
The active COVID-19 cases now amount to 0.01 per cent of the total COVID-19 infections in the country, and the national COVID-19 recovery rate stands at 98.79 per cent with 435 recoveries recorded in the last 24 hours, bringing the total number of recoveries to 4,41,59,617, the Health Ministry notified.
According to the ministry's website, 220.65 crore doses of COVID vaccines (95.20 crore second doses and 22.86 crore precaution doses) have been administered in the country under the nationwide vaccination drive, out of which, 7,463 doses were administered in the last 24 hours.