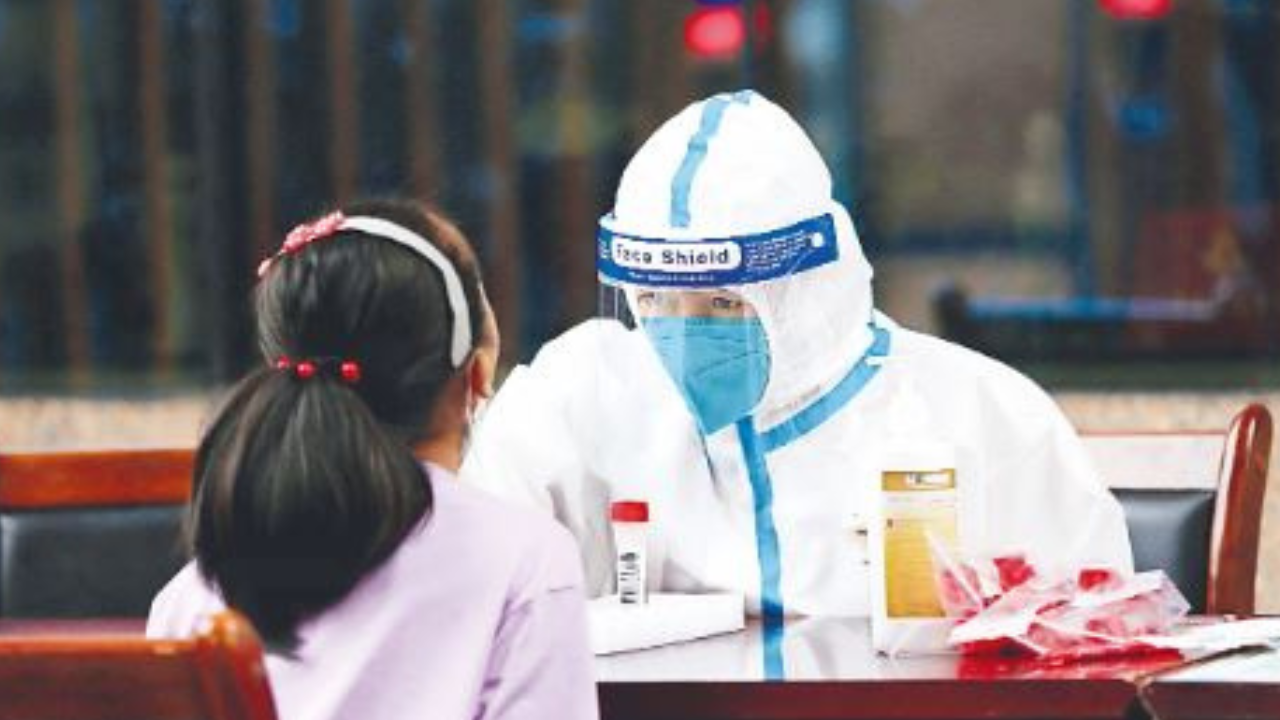 New Delhi: After a slight dip in the number of active COVID-19 cases on Tuesday, India has again crossed over 1000 positive cases three times in the past one week. The country has clogged 1,134 SARS-CoV-2 infection cases in the last twenty-four hours, bringing the daily positivity rate up to 1.09 per cent.
With five deaths reported nationwide in the last twenty-four hours, the Union Ministry of Health and Family Welfare (MoHFW)'s website has updated the number of mortalities to 5,30,813. The deaths have happened one each in Chhattisgarh, Delhi, Gujarat, and Maharashtra, and one was reconciled in Kerala, the data updated at 8 am stated.
Experts have been saying that the much-talked-about XBB.1.16, also known as Arcturus, could potentially be behind the fresh surge in cases. Considered the fastest-spreading variant so far, XBB.1.16 is the Omicron recombinant that paved the way for chimeric genome sequencing.
The ministry reported that the number of active cases is currently 0.01 percent of total infections and that the national COVID-19 recovery rate is 98.79 per cent.
With this, the active COVID-19 case load stands at 7,026 and 662 recoveries have been reported in the last twenty-four hours, taking the total recoveries since the outbreak to 4,41,60,279.
Earlier, ETHealthworld spoke with doctors who cautioned against letting lose the guard. Medical practitioners had advised people to adhere to COVID-appropriate behavior and strictly follow the guidelines issued by the MoHFW on Monday. Wearing masks, maintaining hand cleanliness, isolating oneself if symptoms appear, social distancing, and avoiding crowded areas are advised to people of all ages, especially the elderly with comorbidities.
Although the weekly positive rate is about to touch one per cent, people in India are still not showing confidence in the booster doses. The penetration of precautionary doses until March 01, 2023, was about 10.23 per cent of total vaccinations; merely 7,673 individuals opted for vaccinations in the last twenty-four hours.
1,03,831 COVID-19 tests were conducted in the last one day, and overall, 92.05 crore tests have been conducted since the onset of the pandemic. According to the data provided by the ministry, 220.65 crore doses of the COVID vaccine have been administered in the country so far under the nationwide vaccination drive.
Out of which, the majority constituting 95.20 crore doses are secondary, and 22.86 crore doses are precautionary. Experts are saying that more Indians should come forward to take booster shots, including the vulnerable sections of society.