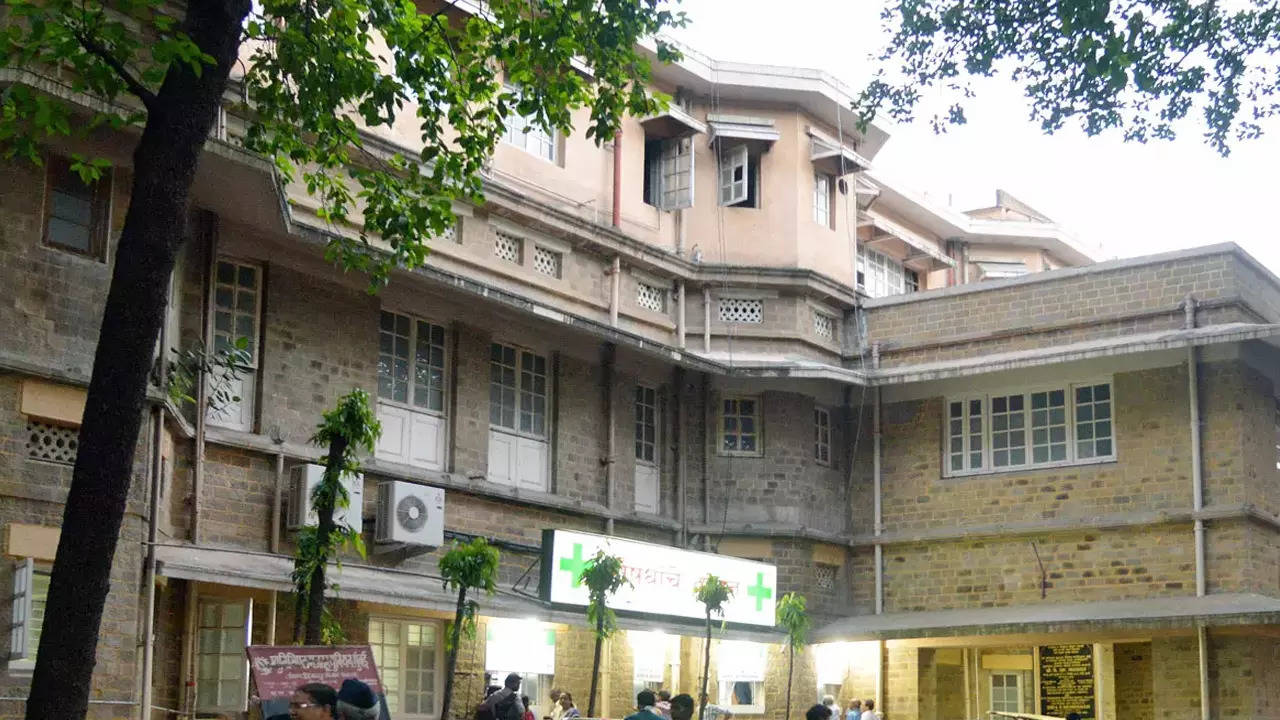 Mumbai: A rickshaw driver from Santacruz, who quit working due to breathing difficulties, became the first to receive a free pulmonary valve worth Rs 14-15 lakh in city a public hospital on World Heart Day on Thursday. "I am now able to breathe without any problems," said Aba Maske, 51, (in pic right), recuperating at BMC-run KEM Hospital's cardiac care unit.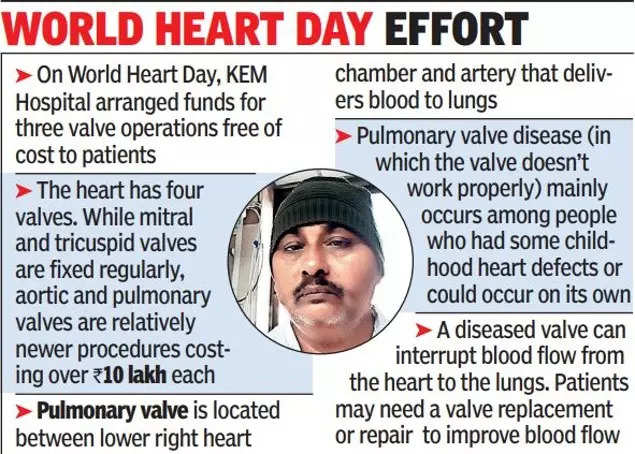 KEM Hospital dean Dr Sangeeta Rawat said that on the occasion of World Heart Day on Thursday, the hospital arranged for funds from donors and medical device companies to offer three valve procedures free of cost to patients. "Maske had a congenital heart disease and was operated on in KEM Hospital 35 years back. He returned with another problem and our cardiology team could help him by performing a rare procedure," said Dr Rawat.
Heart valves control blood flow in and out of the heart's chambers. When they get diseased, blood flow is interrupted, causing symptoms ranging from fatigue to severe breathlessness. While procedures to fix two of the four valves are done routinely, replacing/ repairing aortic and pulmonary valves with minimally invasive methods is relatively new, costing Rs 10-20 lakh in private hospitals.
On Thursday, cardiologists from KEM Hospital led by departmental head Dr Ajay Mahajan and Professor Emeritus Dr Prafulla Kerkar and visiting cardiologists Dr Bharat Dalvi and Dr Ravinder Singh Rao, performed three procedures to replace three different valves. A fourth procedure was postponed.
"A surgery was risky for Maske and the minimally invasive alternative was expensive and rarely performed in India," said Dr Mahajan. Moreover, the size of the valve available in the market was smaller than the one Maske required. So, doctors contacted Vapi-based Meril Life Science to customize a valve for Maske. "It took a month to get it, but we finally replaced Maske's diseased valve with a made-in-India one," he added.
Another patient, a 65-year-old woman from Mira Road, got a new aortic valve even as she was awake through the procedure.
The third patient was a pregnant woman with a diseased mitral valve. The three patients are doing well and could be discharged on Monday, he added.