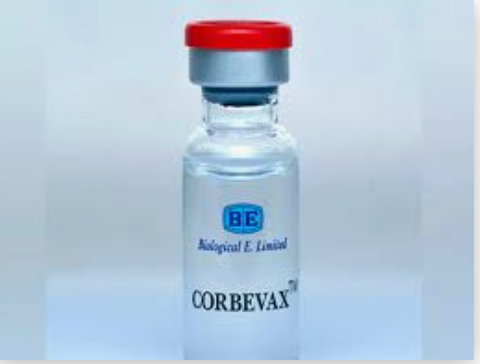 Pune: Covid vaccinations for children in the 12-14 age group came to a sudden halt on Wednesday after centres across Pune and Pimpri Chinchwad reported zero stock of the Corbevax jab.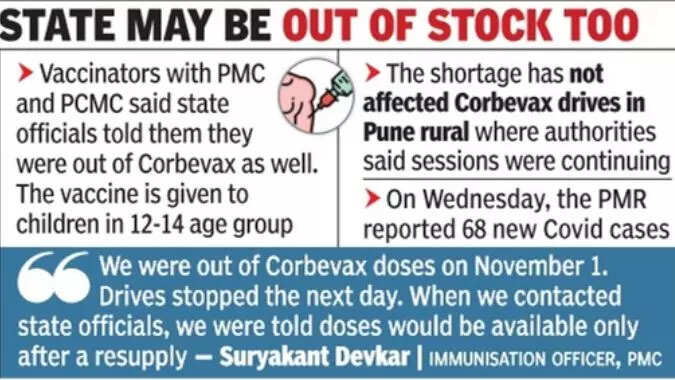 Pune rural seemed unaffected though. Bhagwan Pawar, district health officer with Pune ZP, told TOI on Wednesday that their Corbevax drives were still on.
Officials from both the PMC and PCMC said when they asked the health department in Mumbai for more doses, they were told the reserves had run dry. The civic officials said their Corbevax drives were now unlikely to resume within the next few days.
"We were out of Corbevax doses on November 1. Drives were halted the next day," said Suryakant Devkar, the PMC's chief immunisation officer. He added, "When we contacted state officials, we were told doses would be available only after a resupply."
Laxman Gophane, the PCMC's assistant medical officer, said: "We ran out of Corbevax on October 30. State officials told us they didn't have stock either."
State immunisation officer Sachin Desai could not be reached for comment.
Dr Sanjay Patil, chairperson of the Indian Medical Association's Hospital Board of India, Pune chapter, said a shortage amid already low turnout can "severely impact Covid vaccination coverage".
In August, Corbevax was allowed by the Centre to be used as a booster after two doses of either Covishield or Covaxin. By August 31, more than 70,000 adults in the state had taken the vaccine as a mixed booster.
As for daily vaccination, the state recorded a mere 6,300 doses on Wednesday (Covid data till 5.30pm). Daily Covid vaccine coverage has now slipped to below 10,000 doses.