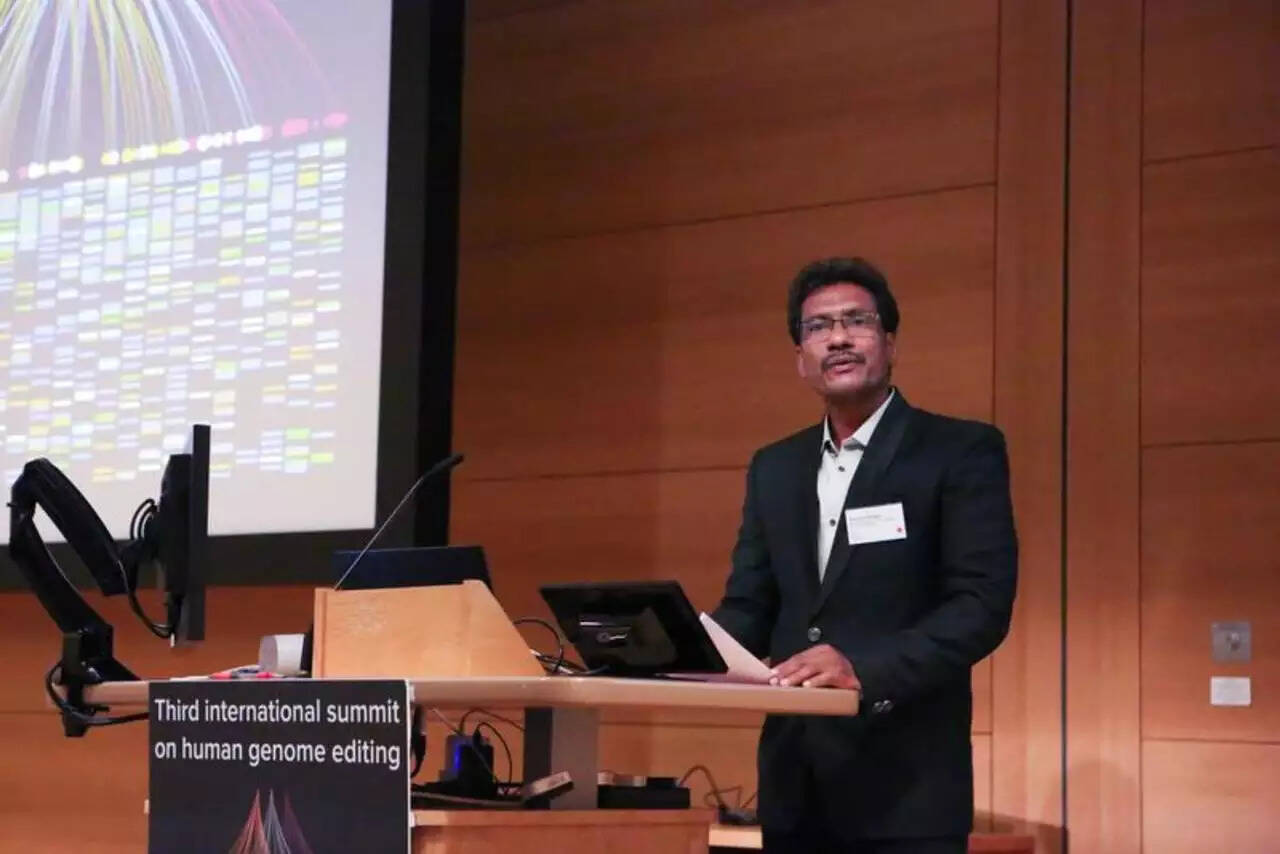 Nagpur: The government of India has been taking initiatives regarding developing CRISPR Cas9 technology since 2017 that will not just enable editing parts of the genome of DNA sequence, but will also make it affordable, said the National Association of Sickle Cell Organizations (Nasco) secretary Gautam Dongre at the 3rd international summit on human genome editing held at London last week.
Representing sickle cell patients in India, Dongre told the world community about the recent developments in the field of sickle cell related research in the country.
"Human genome editing promises hope to receive permanent cure for blood disorders. But it's still not affordable to the common people," said Dongre. According to him, Indian research will help nearly half of the world where people are economically backward.
The main subject of discussion was the only available permanent solution to sickle cell called CRISPR/Cas9 — a specific, efficient and versatile gene-editing technology with which scientists can harness to modify, delete or correct precise regions of our DNA.
"It is accepted worldwide that CRISPR technology is successful in treating sickle cell. It currently costs nearly $1 million per patient. Indian researchers are working on how to minimize its cost without compromising quality," Dongre said. Presently, the research is in pre-clinical stage after which we will start phase 1 trials in India, he added.
"On behalf of global sickle cell patient community, I requested the scientists across the world and researchers to connect with Indian scientists, and share expertise which will definitely help progress faster," Dongre said.
In his speech, Dongre gave some valuable suggestions to the world community on behalf of India's experience in managing the sickle cell disease.
"Sickle cell warriors are dying day by day globally at a very young age. Affordable gene therapy is our dream, but till then our priority is to be alive safely, to receive gene therapy in future. Hydroxyurea is the only economic medicine which is improving our quality of life, so our priority is to get it regularly in our doorsteps. It should be available in every district hospital and primary health centre," said Dongre.
He also suggested that every medical officer should know the dosage of hydroxyurea and protocol of prescribing it. "If it happens, we could prevent early deaths and also minimize economic burden on governments," he said. Dongre also introduced world community with 'Mission Sickle Cell Disease Eradication by 2047' which was declared in Union Budget 2023-24.
"India is very positive towards elimination sickle cell disease and committed to screening of 70 million people in next 3 years," he said.