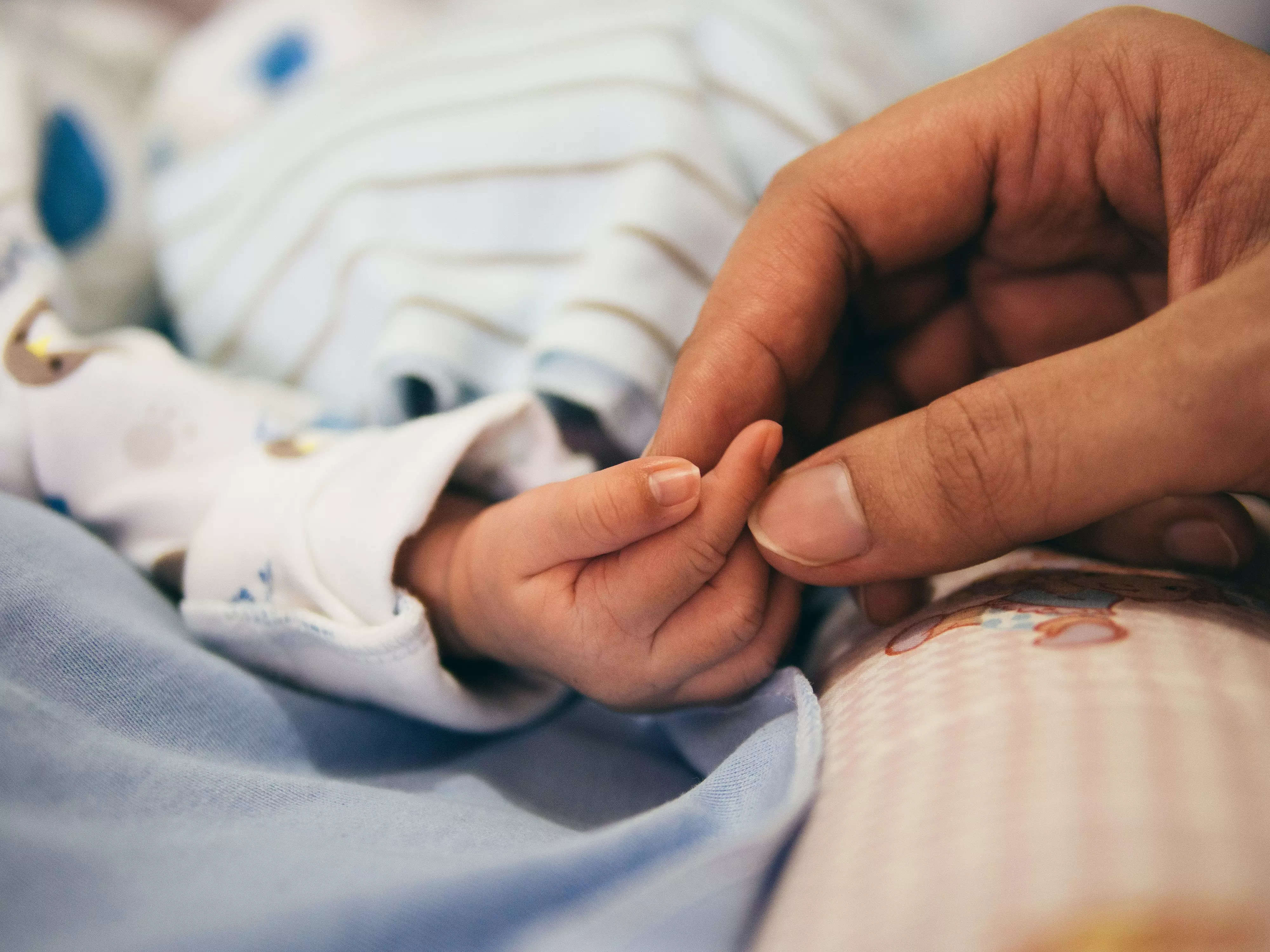 New Delhi: Cancer among children remains a major cause of concern globally. Despite staggering figures at the national level, India lacks a countrywide policy on paediatric cancer. Recently, the National Centre for Disease Informatics and Research (NCDIR) came out with a report titled "A Situational Analysis of Childhood Cancer Care Services in India 2022," recommending a countrywide childhood cancer policy to enable timely diagnosis, treatment, supportive care, and follow-up through well-defined care pathways.
The Indian Council of Medical Research (ICMR) recently came out with a whitepaper, Clinicopathy Profile of Cancers in India, emphasising that childhood cancers rank ninth as a leading cause of childhood diseases at the global level. Of this, India accounts for 20 per cent of the world's childhood cancer burden, as per the World Health Organisation (WHO). ETHealthworld spoke with experts who expressed their concerns about the stigma associated with childhood cancer as well as strategies adopted to reduce the disease's burden.
Coping with the challenges in paediatric cancers
Pointing out that unlike adult cancers, which can be attributed to various factors during a person's lifetime, the cause for most paediatric cancers is unknown, Dr P Vijay Karan Reddy, Consultant Pediatric Oncologist, Apollo Cancer Institute, Hyderabad, said, "As much as it is thought, genetic or hereditary cancers constitute only 10 per cent. So, the best way to reduce the burden or increase the chances of curing this childhood disease is through early detection. Unfortunately, even if paediatric cancers are detected on time, accessibility to specialty care and affordability are the major challenges in a country like India."
Dr Satyendra Katewa, Consultant Pediatric Hematology Oncology & Bone Marrow Transplant, Manipal Hospitals, Jaipur, explains in great detail, "Pediatric cancer changes the life of that whole family primarily into three spheres. The first is emotional trauma, and there should be awareness at the deeper level that cancer is not the fault of the parenting, the upbringing, or the food. The second point is that we believe that only about 10-15 per cent of cancers are caused by genetic mutations, with the remainder caused by spontaneous mutations. Then once we deal with the diagnosis, the message should be that it can be cured, and that should go to the parents very categorically because most of the time they don't get this message that it can be cured."
"Thirdly, once they meet the groups or the social workers who make them meet other families, which are a bit into this treatment. Those are the people who actually make them feel that you're not alone in this," Dr Katewa added.
Dr Sangeeta Mudaliar, Head Hematology Oncology, B J Wadia Hospital, Mumbai, talks about the problems related to availability of blood faced by the patients and elaborates further, "Caregivers face a lot of problems because when we actually take a child with cancer, we have to give them blood and blood products. However, as you are aware, blood is not produced in the market. Somebody has to donate it. We make people aware of blood donation and that it is very safe; it will help in the treatment of children with cancer."
While highlighting the challenges in terms of lack of awareness and less emphasis on the primary health care, Dr Juhi Shah, Consultant Pediatric Oncology, Fortis Hospital, Mulund, said, "The idea that it has excellent survival compared to an adult is missing out of people's understanding. The major issue is that practically most of the families find it difficult to afford the expenses, and the insurance penetration is also very low; if increased, it can reduce the burden."
Diagnosis gap in rural India

Emphasisng that patients who are living in far off areas, who don't have good tertiary care hospitals do come late at the stage and that happens very commonly, Dr Mudaliar, said, "We should improve the infrastructure and availability of doctors in the rural area. The awareness in the parents and in general public is less. Parents don't know that the child cancer is curable, so they won't come and visit the doctor, thinking that my child has been diagnosed with cancer and that it is the end of his or her life. So let me not go to the doctor."
Dr Katewa gives out a strategy to counter the disease. He said, "All the professional groups, like the Indian Academy of Pediatrics, the Indian Academy of Physicians, or the general practitioners, should be given a separate course on oncology, which is like a training course about what are the common cancers and how to prevent them. The state should make a list of all the institutes available, and those should be there at the primary healthcare level to serve the patients. And then you make a diagnosis. And how do you do it? You can make it because India is a panchayati raj, and apart from the existing framework, there can be just one addition to their duties: they need to report the cancer diagnosis made in their villages."
Need for strengthening policy framework and research
Dr Reddy believes that the national policy of the ICMR should address by and large the challenges faced by paediatric cancers in India, which are to improve accessibility, affordability, availability, and acceptability. "These challenges can be overcome by training primary care physicians at the grass-roots level for the timely detection of cancer, having oncologists post residency posted in secondary centres to improve accessibility, and integrating government health schemes for childhood cancer treatment to make it more affordable," he added further.
In its 2022 report, the Standing Committee on Health and Family Welfare underlined that merely 10 per cent of India's population is covered by population-based cancer registries (PBCRs) under the National Cancer Registry Program. In order to learn more about the prevalence and types of malignancies across India, it was noted that there is a dire urgency for more PBCRs based in rural areas.
According to Dr Mudaliar, to establish a correlation between childhood cancer and its causes, it will require research on a very large scale because the incidence is very low. That is why I believe proper epidemiology is required. Especially in India, if we can make a proper epidemiology, we can think about whether there are certain chemicals that may be causing it. So if there are a number of patients coming from one area, maybe we could go and see if there are any factories that are causing any chemicals to spill out or something else that will require proper epidemiology.
Raising a point about supportive care, Dr Katewa makes it clear that this is something that cannot be scaled before treatment; he said, "After chemotherapy, your immunity goes down and then the patient is kind of a sitting duck for infection. Later on, all of the expensive antibiotics, antifungals, and antivirals add up to the total of supportive care charges. The policy makers should understand that once they decide a policy for the state or at the national level, what they decide is the cost of chemotherapy. They just do not understand the importance of supportive care, which is the primary reason. If we just give chemotherapy without supportive care, our outcomes are never going to be more than 30 to 40 per cent and we want to be as high as 90 per cent."
As per St. Jude India Childcare Centre estimates, by the year 2024, around 32,000 paediatric patients undergoing cancer treatment will require "home away from home" (HAH) support. These are kids from small towns and rural regions who must travel to larger cities for treatment but who cannot afford a place to stay. The same parliamentary committee's report also recommended opening 10,000 units of HAH to meet the targets. As of now, less than 1,000 units nationwide are operational for HAH care for paediatric patients.
Dr Shah elaborates this further: " We need advanced centers where you have specialised nursing, and specialised staff that can take care of the children. For that, we need proper infrastructure and its enhancements. There is a requirement for more funding. If I were in an ideal world, my ultimate goal would be that no child should die of cancer."
Satheesh lives in Pudhuvai, who works with the NGO JAL, runs SHINE, a home for children with cancer in Pondicherry. As Satheesh claims, the centre is open to children from all walks of life and is involved in extensive care-taking activities for children suffering from cancer. At any given point, around 25 children do get enrolled at the centre and remain there during the course of treatment.
When asked about children coming from far-off places, Satheesh said, "Because they don't have proper, adequate facilities at their own place, and most of them come from economically weaker strata." Satheesh lost his father to cancer but recalls that, with proper care, he could make him live for five long years. He is a staunch believer in the fact that the families are ready to fight the cancer, holding those fragile hands of their children, but they run out of fortune with diminishing resources.
According to the Indian Cancer Society, up to 50,000 children and teenagers in India between the ages of 0 and 19 are expected to receive a cancer diagnosis each year. When treated in special centres, childhood malignancies have a very good prognosis. In wealthy countries, 90 per cent of children have the likelihood of being cured, while in the poorest countries, only 10 per cent can hope to survive. The stigmas attached to cancer in India are already manifold, and its manifestations proliferate when it involves children.
Dr Mudaliar's message for the parents is not to worry: "I would like to tell them not to panic. The treatment for childhood cancer is available and some of the cancers in the pediatric age group have a cure rate of almost 90 -95 per cent. So get the treatment started for the child."
The role of nutrition in cancer prevention

Concerning lifestyle practises that increase cancer risk, the parliamentary committee chaired by Professor Ram Gopal Yadav recommended that yoga be promoted and made mandatory in schools for the well-being of children in order to reduce the prevalence of obesity, discourage children from consuming ultra-processed foods and drinks that lack nutrients by ensuring front of package labels (FOPL) that are easily seen and understood, and raise taxes on junk food and sugary drinks.
Rajeswari V Shetty, HOD Dietetics, SL Raheja Hospital, Mahim, said media plays a big role in what children eat now days. She adds, "The thing is that they use children as targets and promote, say, sugary biscuits or chocolate cream or something that will attract the children. Sugar is an empty calorie, so you're not going to get any nutrients from it. If you start your day only with something sugar-coated, like cereal or something, and then continue eating sugary products throughout the day, that is bad because the child is depleted of essential nutrients. I would suggest that in cases where the child is refusing to have milk or is refusing to have fruits or vegetables, in that case, the mother has to find ways in which she can incorporate these things. You can, for example, use grated carrots or make smoothies for children."
Paediatric cancers are treatable but a focused approach is needed. Increased awareness, timely detection and facility creation to provide treatment over symptomatic treatment are the need of the hour. A proper policy framework for managing, and preventing paediatric cancer with dedicated resources and facilities can make treatments accessible and affordable nationally.