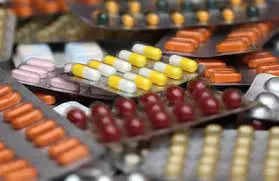 New Delhi: The Union Public Service Commission (UPSC) conducted interviews for the Drugs Controller General of India (DCGI) appointment this week.
The top contenders are Dr VG Somani, Dr Rajeev Singh Raghuvanshi and Dr Jai Prakash. According to the sources soon final name will be announced.
Earlier on November 16 last year, the tenure of Dr VG Somani the DCGI was extended by three months for the second time. Somani also got an extension in the month of August 2022.
Dr Kiran Kumar Karlapu, Deputy Secretary, Department of Health and Family Welfare issued the circular regarding the extension of DCGI for a further period of three months.
The DCGI heads the Central Drugs Standard Control Organisation (CDSCO) which is responsible for ensuring quality drug supply across the country. It also has the authority to approve new drugs and regulate clinical trials.