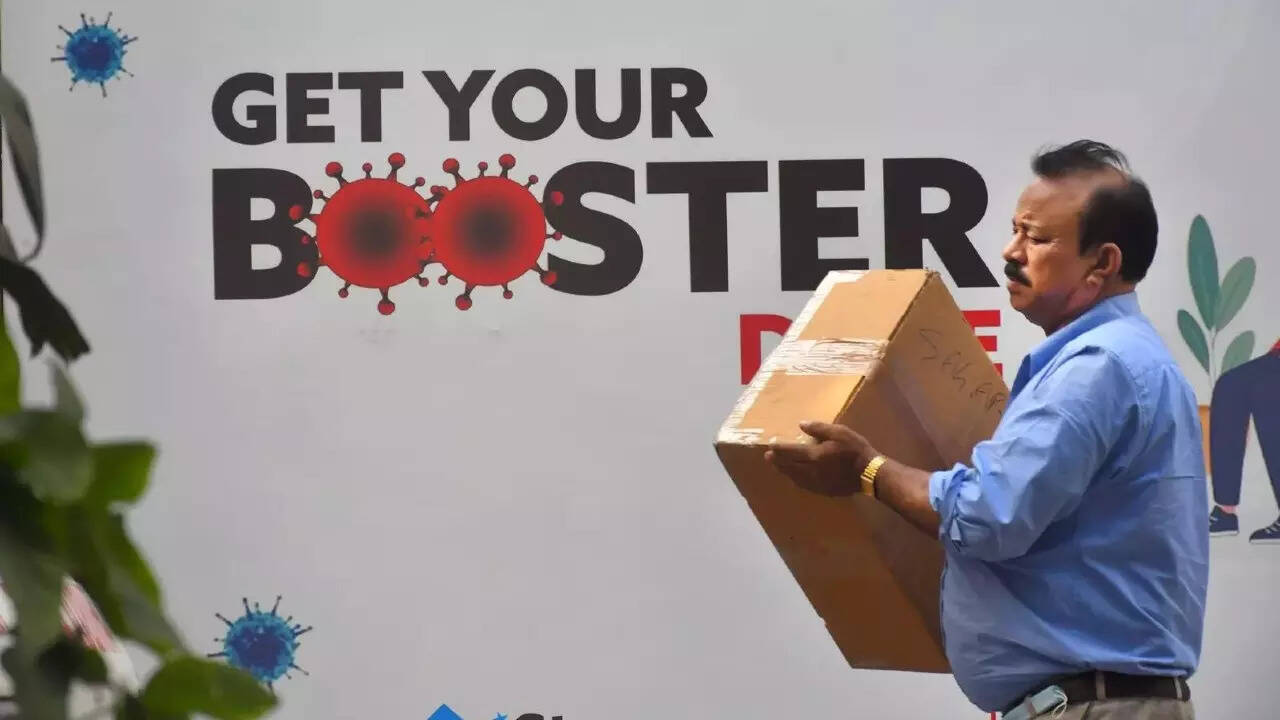 Pune: Senior epidemiologist Dr Raman Gangakhedkar on Friday said there was no need for administering the fourth Covid booster dose among citizens unless a new variant of coronavirus was reported.
"Currently, Omicron is widely in circulation in the community with new subvariants being reported. Since this is just convergent evolution and not changing further, it is not necessary," he told TOI.
Dr Gangakhedkar, present at the Symbiosis International University's national conference on research in health and biomedical sciences, said it had been nearly a year since Omicron was reported and unless a new variant was reported, a fourth booster dose was not required. He said, "Earlier, variants were reported almost every six months, but now we are seeing the ones from Omicron only."
He said, "If we use the variant-specific vaccine, then there is the possibility that it can change the immunity pressure. Hence, I would recommend that people should take until their third precautionary dose but not more than that."
Dr Gangakhedkar, the former Indian Council of Medical Research (ICMR) chief, said while the government could approve the open market sale of the vaccines, the free immunisation drive must continue so that the economically backward population could get the vaccine. He also advocated the use of heterologous vaccines as protection against Covid-19.
He said long Covid with symptoms of fatigue, hair loss, respiratory issues or even weight loss could stay for a year. It could affect various organs as well in the human body, he said.
"We need a proper protocol for long Covid. Even though it is in place, we do not know how it is functioning. It is unfortunate that people did not want to get tested during the Omicron infection. We need to talk to people and make them aware of the importance of testing," he said.
Dr Gangakhedkar said, "There is the possibility that we might find out about long Covid after 4-5 years. In such cases, we need to consistently keep watch on it and take regular follow-ups. The problem lies with follow-ups only. These days, people do not want to get tested even for Covid, will they really come for follow-ups?"