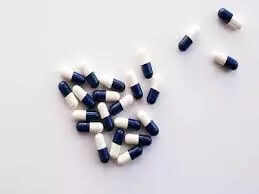 Frankfurt: Novartis's Kisqali breast cancer drug cut the risk of recurrence in women who were diagnosed at an early stage of the disease in a pivotal trial, providing a confidence boost for the drugmaker's growth prospects.
The Swiss firm's shares jumped 5.8 per cent on Monday to a four-week high by 0734 GMT, after it said a panel of independent supervisors recommended stopping the trial early because an interim analysis had shown a clear benefit.
The late-stage trial of the drug in a type of cancer that grows in response to hormones showed that Kisqali significantly cut the risk of recurrence when used with standard endocrine therapy, rather than endocrine therapy alone, the firm added.
Kisqali has been approved to treat hormone-driven breast cancer that has spread to other body parts, where it has taken market share from Pfizer's Ibrance.
But the earlier-stage setting, when tumours can still be surgically removed, is seen as a much larger market. Rival drug Verzenio by Eli Lilly has approval in the early setting for women at high risk of recurrence after surgery.
Kisqali was tested in both high-risk and intermediate-risk patients.
"Everything else being equal on the efficacy side, it is anticipated that Kisqali could beat Verzenio by offering a more convenient side effect profile," said Stifel analyst Eric Le Berrigaud.
He added that the trial update would be a boost to low market confidence in targets issued by Chief Executive Vas Narasimhan for annual sales growth of 4 per cent through 2027 and a core operating income margin of 40 per cent from 2027.
Novartis aims to spin off its generic drugs unit Sandoz in the second half of the year, making the company more reliant on its drug development fortunes.
Kisqali, which saw sales gain 31 per cent to $1.2 billion last year, is one of two new drugs with a particularly important role for the group's future sales growth.
The other is iptacopan, which is being trialled against a rare genetic blood disorder, possibly challenging AstraZeneca's drugs Soliris and Ultomiris.
Detailed trial results will be presented at a medical conference, Novartis said, without identifying the meeting or its timing. It will engage with regulators across the world to seek approval for wider use, the firm added.