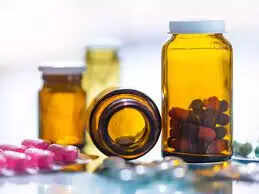 Frankfurt: US government plans to rein in drug prices could discourage work in some of Novartis's most promising areas of research, the Swiss drugmaker warned on Friday, urging Washington to rethink the "unintended" effects of its new rules.
US President Joe Biden in August signed into law the Inflation Reduction Act (IRA), which allows the federal Medicare scheme to negotiate prices on some of its most costly drugs.
While small molecule chemical drugs will be subject to negotiated drug prices nine years after regulatory approval, biological drugs made from living cells would not be affected until after 13 years, according to the legislation.
As a result, some pharmaceutical executives say they are now prioritising biologics, generally injections or infusions, over "small-molecule" drugs, which are mainly pills. But Novartis said that would hit its areas of innovative strength particularly hard.
Lawmakers' intention may be to favour sophisticated biologics over seemingly more conventional chemical drugs, but some of the most promising new treatment approaches belong to the latter group, said Victor Bulto, Novartis's President Innovative Medicines for the U.S. market.
"The most concerning piece in that legislation for us is the price setting after nine years for small molecules and 13 years for biologics," Bulto told Reuters.
"New modalities, like the RNA technologies, or radioligand therapies are actually – under this legislation – considered small molecules and therefore that's a piece of legislation that we would think needs to be changed to benefit innovation and patients down the road," he added.
The United States pays the most globally for its medicines. A nonpartian group used by US Congress to estimate costs of legislation has predicted the IRA's drug pricing provisions will reduce the federal deficit by $237 billion over the next decade.
Under Novartis' RNA drive, one of three key technologies the group wants to focus on, Novartis has pioneered RNA interference technology, or RNAi, where disease-causing genes are silenced or rendered ineffective. Its first RNAi drug, Leqvio to lower cholesterol, was approved in late 2021.
A second focus area is radioligands, such as prostate cancer drug Pluvicto. It works by combining cell-killing radioactive particles with molecules that attach themselves to tumours.
Bulto said there was still hope that U.S. lawmakers would come around on the "unintended" effect of discouraging work on small-molecule drugs relative to biologic protein drugs.
"My hope is in our efforts. So we will do everything in our hands" to raise awareness of the impact on patients and on the industry, he added.
Novartis said last September it would make growth in the United States its top geographic priority to better take into account opportunities in the world's largest pharmaceutical market, even after laws were passed to rein in drug prices.
Its aspiration is to become a top-five player in the United States by 2027, up from 10th place in 2021.
Bulto said the push would not come at the expense of its leading position in Europe and that additional resources for the United States can be raised thanks to a more selective approach in its pursuit of disease areas and drug technologies.