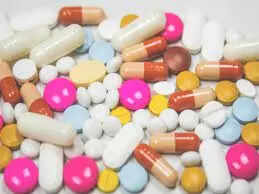 Bengaluru: Pharmaceutical company Granules India Ltd, reported a 23 per cent rise in third-quarter profit on Tuesday, propelled by strong demand for the painkiller drug Paracetamol.
Consolidated profit rose to 1.24 billion rupees ($15.22 million) for the three months ended Dec. 31, from 1.01 billion rupees a year earlier.
Consolidated revenue for the company rose nearly 15 per cent to 11.46 billion rupees, "primarily driven by higher Paracetamol API sales in the US," the company said in an exchange filing.
"Opportunities in Paracetamol are likely to continue and our geography expansion strategy in Europe is likely to yield higher turnover and EBITDA in future periods," Chairman Krishna Prasad Chigurupati said.
Granules, which also makes anti-inflammatory drug Ibuprofen, said 45.6 per cent of its revenue came from finished dosages, the final ready-for-consumption product – its biggest segment.
Active pharmaceutical ingredients and pharmaceutical formulation intermediates contributed 35.8 per cent and 18.6 per cent, respectively, to the drug manufacturer's revenue.
Shares of the company climbed as much as 1.5 per cent to 316.8 rupees, hitting a one-week high after the results. They declined 5.2 per cent in 2022, compared with an 11.4 per cent fall in the Nifty Pharma index.