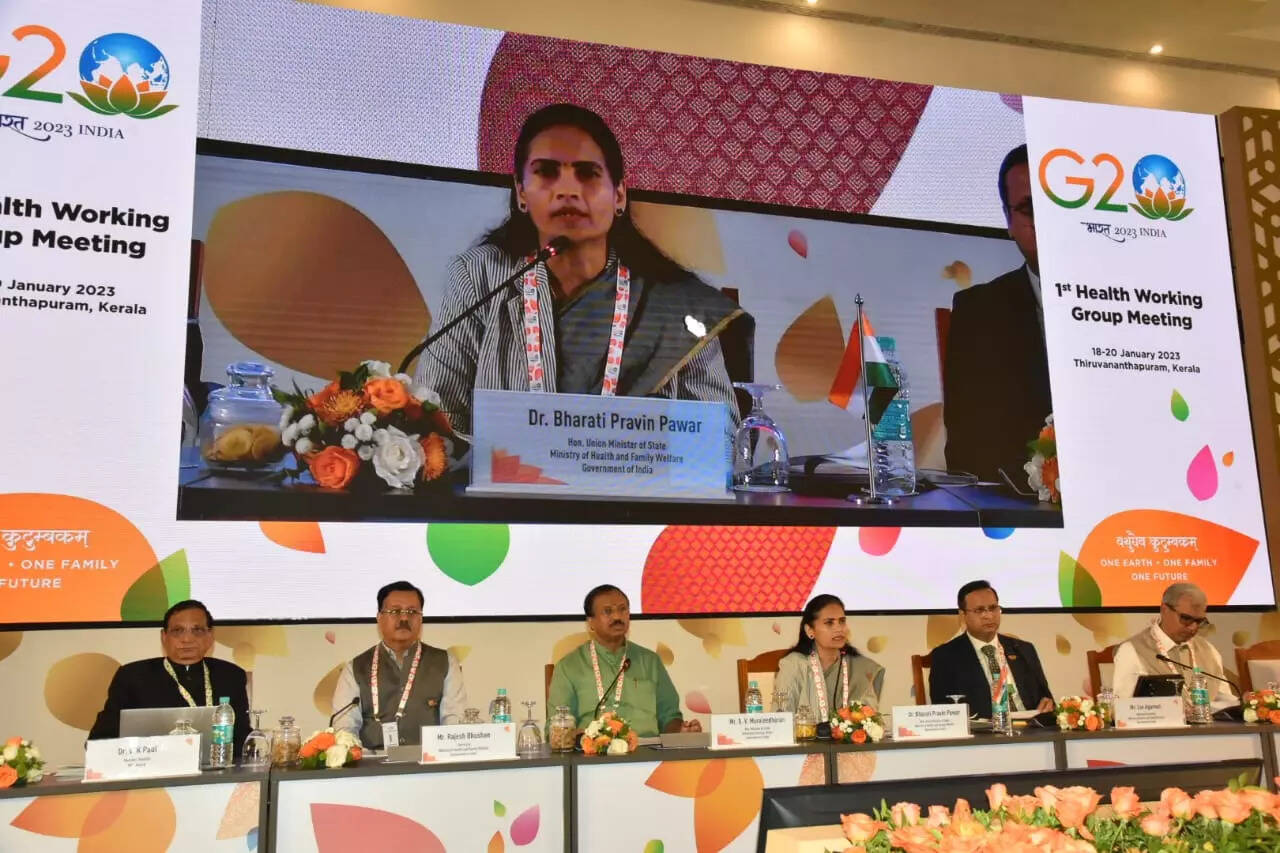 Thiruvananthapuram: Calling health as an integral part of G20 summit, Bharati Pravin Pawar, Union Minister of State (MoS) for Health and Family Welfare, participating at the first G20 Health Working Group (HWG) meeting under India's presidency informed that pandemic policy must be a defining part of our health policy as any health crisis today leads to an economic crisis due to the multisectoral nature of our interconnected world.
Informing that New Delhi's chairmanship will aim to build on the efforts and proposals laid down by previous health working groups and G20 leaders, Pawar spoke about the need for strengthening and empowering communities to become resilient to future health emergencies.
Addressing the gathering she said, "COVID-19 will not be the last pandemic. The learnings must form the agenda for our preparedness and response together. We need to diversify our capabilities and ensure that, collectively, we preserve ourselves in the face of any health crisis".
Also present at the meet, S V Muraleedharan, MoS, External Affairs pointed that there is a need to align our agenda for preparedness and response together to be able to effectively meet any health emergencies.
"We should be prepared to collectively meet any health challenges in the future," he added.
Rajesh Bhushan, Union Health Secretary, reiterated three priorities for the G20 Health Track, highlighting India's goal of achieving convergence in discussions across various multilateral fora engaged in health cooperation: health emergencies prevention, preparedness, and response (with a focus on one health and AMR); strengthening cooperation in the pharmaceutical sector with a focus on access and availability of safe, effective, quality, and affordable medical countermeasures.
The Indonesian and Brazilian Troika members present at the meeting appreciated and commended the Indian Presidency for setting up the three health priorities. They stated that the pandemic has given an opportunity to strengthen our health systems, and the need today is to accelerate our efforts to ensure universal health coverage.