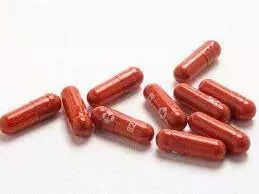 Washington: Pfizer Inc is in early-stage talks to acquire cancer drugmaker Seagen Inc in what could be a multi-billion dollar deal, the Wall Street Journal reported on Sunday, citing people familiar with the matter.
Seagen had a market capitalization of roughly $30 billion, as of Friday's close. Seagen was in advanced talks to be acquired by Merck, in a deal that would have been worth $40 billion or more, the Journal reported last year, but the two sides failed to reach an agreement, according to multiple reports.
Seagen's shares have fallen nearly 10 per cent since July, when the deal talks with Merck were first reported. They rose 12.3 per cent to $182 in premarket trading on Monday.
Pfizer declined to comment on the WSJ report, while Seagen did not immediately respond to a Reuters request for comment.
Pfizer has said it expects to lose $17 billion in annual sales between 2025 and 2030 due to patent expirations for top drugs, and sales of its COVID-19 products have begun to decline after they contributed to an unprecedented surge in revenue.
While the drugmaker has turned to acquisitions such as its $5.4 billion buyout of Global Blood Therapeutics Inc and its $11.6 billion purchase of migraine drugmaker Biohaven, analysts have pointed to the need for larger deals.
"After a year of waiting for something impactful, this may be it," BMO Capital Markets analyst Evan Seigerman said in a research note, referring to the latest reported deal talks.
Seagen makes "guided-missile" cancer drugs known as antibody-drug conjugates. The company reported total 2022 revenues of nearly $2 billion, driven by demand for its approved therapies such as lymphoma treatment Adcetris and breast cancer drug Tukysa.