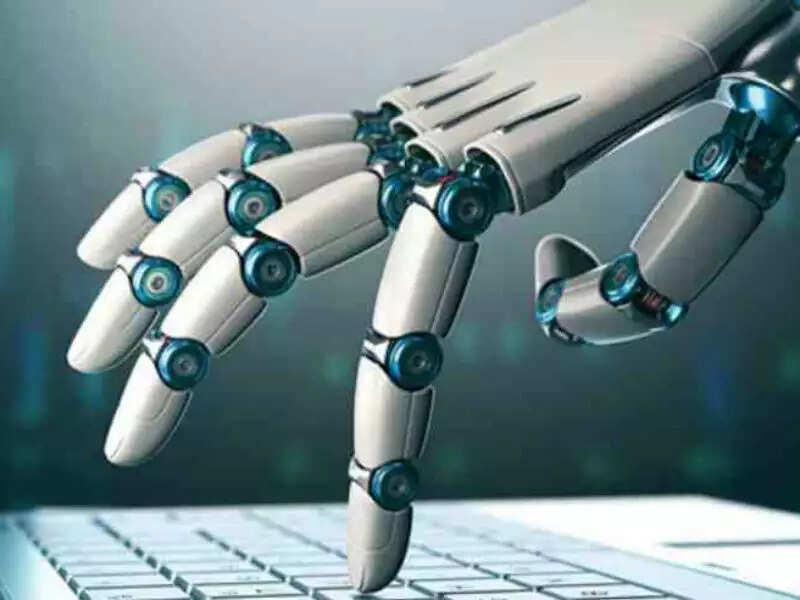 New Delhi: Robots are not uncommon in Bengaluru but now a government hospital in the city is experimenting with robots in intensive care units (ICUs). Rajiv Gandhi Institute of Chest Diseases (RGICD) has deployed a 'robot' to monitor patients being treated in intensive care units.
The hospital management feels that the robot can substitute deployment of multiple doctors and it is crucial during treatment of infectious diseases as it minimises human to human contact.
According to Dr C Nagaraja, RGICD director, the robot named as 'Dr Tele Robot' has been procured under corporate social responsibility (CSR) funds at a cost of Rs 30 lakh.
"This robot is currently used in our ICU. We earlier used this as a pilot project when RGICD was treating covid patients. Now, we are using the robot for other ICU patients as well," he said.
When covid hit the city in 2020, RGICD was one of the hospitals designated to treat covid patients.
As it is a challenging task for a senior doctor to manage all the ICUs, to deal with it, the hospital has set up a command centre. Each of the ICU beds is labelled with patient details. The database will be transferred to the command centre and the robots are equipped to be commanded from there. A senior intensivist will be sitting in the command centre to operate the robot.
"This robot has been designed in such a way that it can move from one bed to another. The senior doctor can also talk with patients via robot. This has a dual effect," he added.
"The patients can also have their morale high as they are in touch with the senior doctor. The senior doctors can provide commands to the robot for other monitoring as well. There is a possibility of coordinating with six to seven ICUs," he explained.
The command centre has huge screens to provide a better display of the ICU. The robot also has a monitor for visual interaction as well. Earlier, the hospital had a 20-bedded ICU and it has been enhanced to 60-bedded ICU.