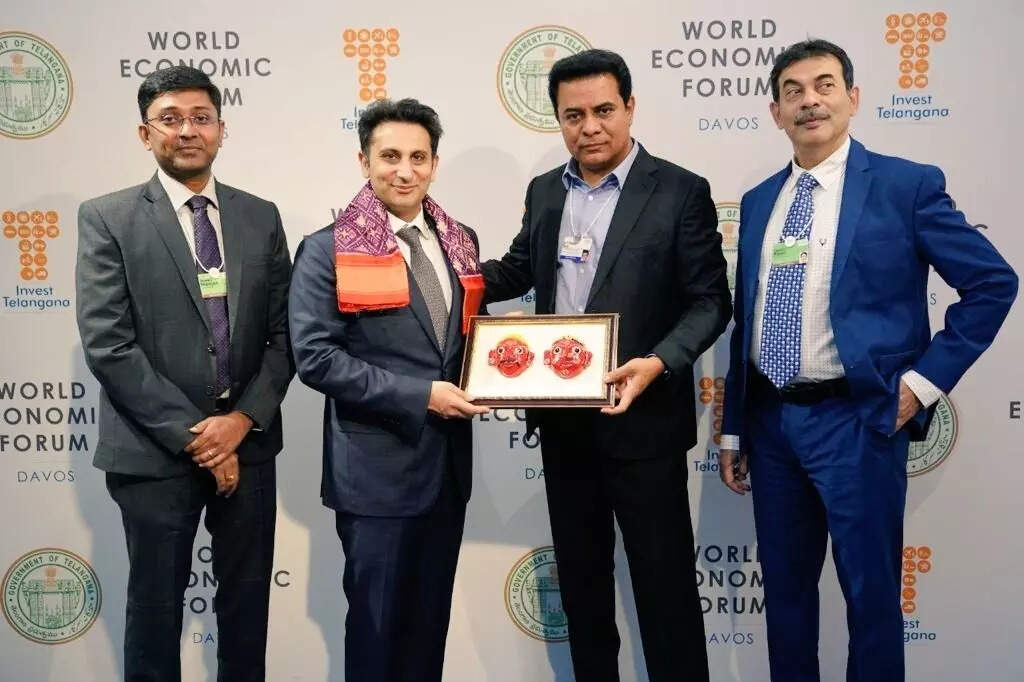 Hyderabad: Serum Institute of India on Sunday announced establishment of a Dr Cyrus Poonawalla Centre of Excellence in Infectious Diseases and Pandemic Preparedness at Hyderabad. This centre will be located at Indian Institute of Public Health, Hyderabad.
The Centre of Excellence (CoE) is being set up for providing the community with a centralised location for information, resources, and support during times of public health emergencies. The centre will be staffed by experienced healthcare professionals and equipped with state-of-the-art technology and resources.
The facility will serve as a hub for public health education, outreach, and response efforts during outbreaks of infectious diseases. It will provide real-time information and updates on current epidemics, as well as offer resources and support for those who have been affected.
The discussion for setting up the Centre had started at Telangana Industry Minister K T Rama Rao's meeting with Adar Poonawalla, CEO, Serum Institute of India during the World Economic Forum in Davos in May 2022. The announcement of this centre was made after Rama Rao held a virtual meeting with Adar Poonawalla on Sunday.
"The opening of this Centre of Excellence in Infectious Diseases and Pandemic Preparedness marks a significant step forward in our efforts to protect the health and well-being of our community. By centralising our resources and expertise, we can ensure a quick and effective response to any public health emergency. Through this investment, I am delighted to welcome Serum Institute of India (SII), which is the largest vaccine manufacturer, to the city of Hyderabad that is regarded as the vaccine capital of the world," said Rama Rao.
Adar Poonawalla said that the Dr Cyrus Poonawalla CoE for Infectious Diseases and Pandemic Preparedness will offer a variety of services, including public health education and outreach, monitoring and tracking of infectious diseases, coordination of response efforts with local healthcare providers, provision of information and support for individuals and families affected by epidemic.
Prof Srinath Reddy, Indian Institute of Public Health Hyderabad, said that the CoE will help to strengthen India's capacity to anticipate, avert and attenuate pandemic threats through improved prevention, prediction, preparation and prompt response.
"Other infectious diseases of concern too will be addressed through a public health guided multi-sectoral response. PHFI welcomes this initiative that will place IIPH-Hyderabad at the frontline of infectious disease prevention and control," he said
The Indian Institute of Public Health (IIPH-H) is one of five institutions established by the Public Health Foundation of (PHFI) across the country, to strengthen health systems for better planning and performance and also align multi-sectoral policies and programmes to public health objectives.
Serum Institute of India Pvt. Ltd. is the world's largest vaccine manufacturer by number of doses produced and sold globally (more than 1.5 billion doses) which includes Polio vaccine, Diphtheria, Tetanus, Pertussis, Hib, BCG, r-Hepatitis B, Measles, Mumps, Rubella as well as Pneumococcal and COVID-19 vaccines.