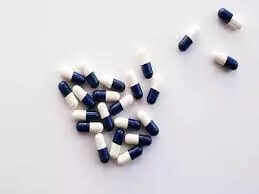 Nagpur: Innovation, startups, and technology are vital for the growth of medical, healthcare, and pharmaceutical sectors in India, stressed Navin Sheth, vice-chancellor, Gujarat Technological University, and Vijay Bhalla, professor and principal, SGT College of Pharmacy, through their talks on the opening day of the 72nd edition of Indian Pharmaceutical Congress on Friday.
Sheth, while speaking on the scope and expansion of startups as well as technological developments in the pharmaceutical industry, said innovation is the practical implementation of an idea as well as a step to create new goods. He talked about 'FAANG', which stands for Facebook, Amazon, Apple, Netflix and Google and how the common factor which unites all of these enterprises is "innovation". "Innovation and startups are two sides of the same coin," he said.
Sheth also spoke on the challenges faced by the pharmaceutical industry currently, as well as why there is a need for innovation to combat the challenge and the way forward.
Bhalla talked about technological advancements in the healthcare and pharmaceutical industry. Since smartphones and computer have reached even the rural areas, he elaborated on how telemedicines can bring about health care revolution in villages which lack medical facilities and doctors.
Making it clear that telemedicines can only supplement physical healthcare and never substitute it, Bhalla said that physical healthcare will always be necessary and a priority.
On use of technology, Bhalla said that one should adopt technology like a jockey on a horse "instead of hugging it like a tree and expecting it to grow".