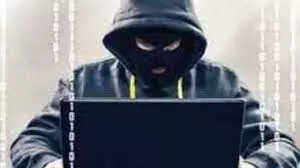 New Delhi: Sun Pharmaceutical Industries is set to take a hit on its revenues due to containment measures taken by the company after a ransomware attack earlier this month affected the business operations of India's top drugmaker.
A ransomware group has claimed responsibility for an 'IT security incident' at Sun Pharma whose effect included breach of certain file systems and the theft of certain company data and personal data, the drugmaker said in a stock exchange filing.
"As part of the containment measures, we proactively isolated our network and initiated the recovery process. As a result of these measures, Company's business operations have been impacted," it said. "Consequently, revenues are expected to be reduced in some of our businesses. The Company would incur expenses in connection with the incident and the remediation."
Sun Pharma first reported the incident on March 2. Back then it said that the incident did not affect Sun's core systems and operations.
The company today said it is currently unable to determine other potential adverse impacts of the incident.
Sun Pharma's shares had opened in the red in Mumbai trading. However, it recovered losses and was trading at 980.30 rupees, up 0.8 per cent, on the BSE at 9.40 am. The BSE Sensex was up 0.4 per cent.
This comes amid growing threats of such attacks on Indian healthcare sector, which is the most attacked sector and is followed by education, research and government, and the military.
A study by Check Point Research in January said healthcare saw the maximum number of attacks among all sectors in India, with an organisation in India being attacked 1,866 times per week on average in 2022. Global cyberattacks increased by 38 per cent on year in 2022, it added.