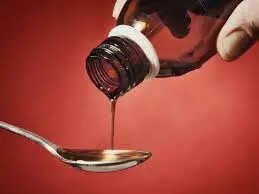 New Delhi: The UP drug controller said it is waiting for reports of Marion Biotech's Dok-1 Max cough syrup samples that were sent for testing to the regional drugs testing laboratory (RDTL) in Chandigarh.
The drug controller, along with Central Drugs Standard Control Organisation (CDSCO), is probing Noida-based Marion Biotech's facilities that manufactured the alleged contaminated cough syrup linked to the death of 18 children in Uzbekistan.
"We have inspected the Marion Biotech manufacturing unit from December 27 to 29 and sent batch samples of the drug under question for testing to the central lab. We are waiting for the reports," a top official of UP Food Safety and
Drug Administration told ET.
"We will initiate prosecution if we find any evidence (of contamination)".
The official declined to give a timeline for the test reports but said the drug controller has found lapses in documentation and other good manufacturing practices (GMP), and has issued show cause notices to the company while ordering suspension of manufacturing operations.
Marion holds an export licence from the UP drug controller to manufacture the Dok-1-Max syrup and tablets.
Uzbekistan has said that a chemical — ethylene glycol — was found in a batch of the cough syrup during laboratory tests. The Pharmaceuticals Export Promotion Council (Pharmexcil), which is part of the commerce & industry ministry, suspended the membership of Marion Biotech on December 29.