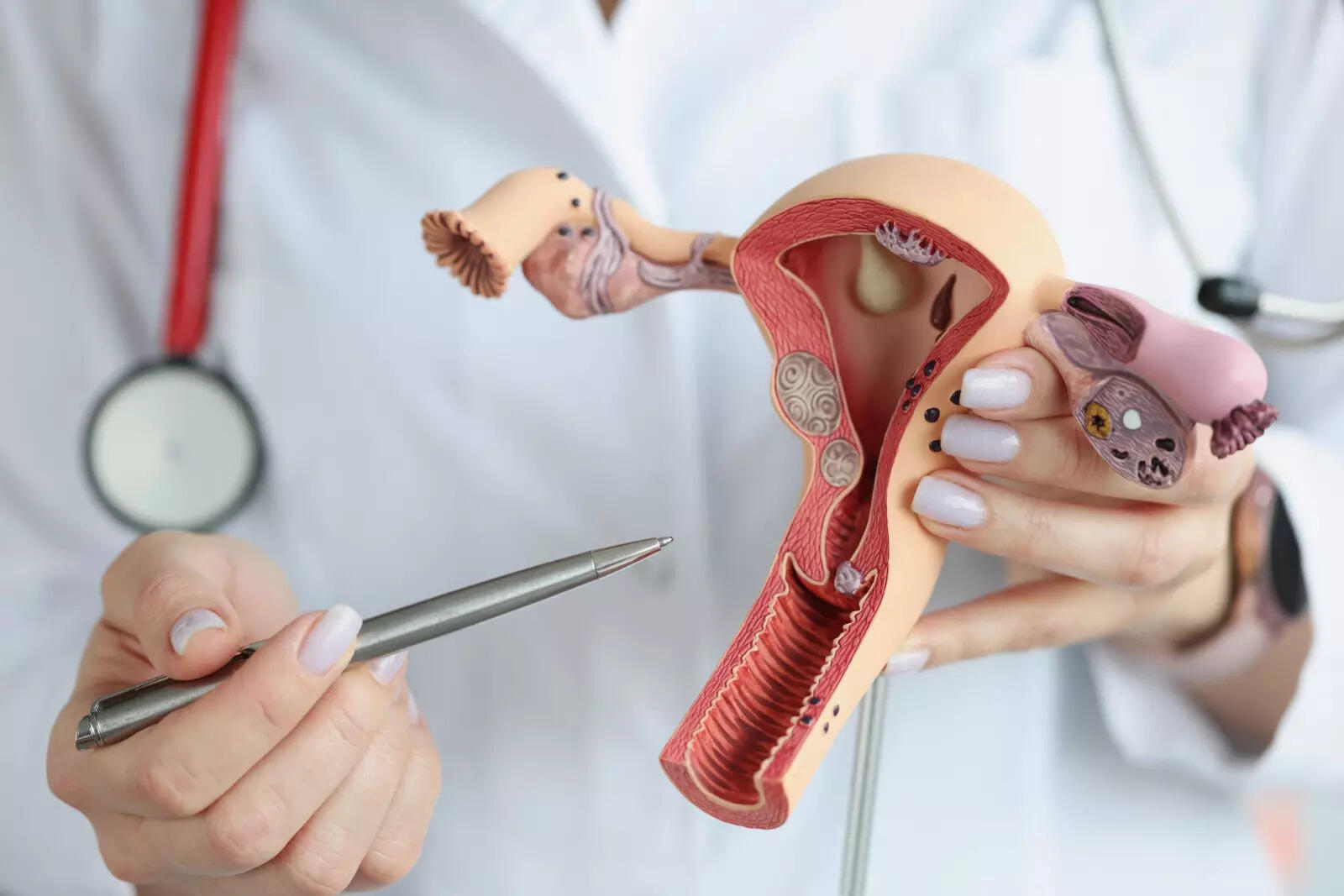 New Delhi: Women across age groups are mostly not aware of female genital TB (FGTB), as there are no symptoms; it is a silent disease sparing no age group but the majority of patients that are affected are of reproductive age. As per doctors, FGTB causes significant morbidity also a major reason for infertility. Experts inform that it is still an underestimated disease, which needs awareness and prompt attention and a high degree of evaluation by doctors for correct diagnosis and treatment.
On the occasion of World TB Day, ETHealthworld spoke with doyens of fertility with diverse experience to gain a clear understanding of not only the severity of FGTB but also how it is frequently diagnosed at later stages, when the disease's scope has widened and has the potential to have a devastating impact on women's reproductive health.
A study published in the Indian Journal of Tuberculosis suggests 25 per cent of the women who suffer from pulmonary TB in India also have silent genital tuberculosis. Mycobacterium tuberculosis (occasionally Mycobacterium bovis and/or atypical mycobacteria) is the primary causative agent of FGTB. It typically develops as a result of TB of the lungs or other organs and spreads by lymphatic, haematogenous, or direct dissemination from abdominal TB. Around 90 per cent of women with FGTB experience fallopian tube damage.
Dr Kaberi Banerjee, Medical Director, Advance Fertility and Gynae Centre, explained that genital tuberculosis affects fertility by damaging the cilia of the fallopian tubes and thus affecting implantation by reducing egg quality, as well as cervicitis, which affects the cervical mucus and thus affects sperm migration and transportation. Hence, timely intervention is very important. Experts consider the disease to be very debilitating, but if treated early on, it can result in better fertility outcomes.
While highlighting that the uterus is the bed for the baby for nine months of pregnancy and FGTB affects endometrial receptivity leading to defective endometrial markers and vascularisation of the endometrium endometrial atrophy and synechiae formation, Dr Kamini A Rao, Founder Chairperson, Medline Academics, said there are multiple tubal factors likewise unilateral and bilateral tubal blockage, loss of tubal function due to ciliary damage, peri salpingitis causing adhesions and tubo-ovarian mass formation affecting fertilisation and embryonic implantation. She also said several defective ovarian functions can lower pregnancy rates and lead to a higher rate of miscarriages.
Genital TB can cause infertility in women in many different ways, such as atypical mycobacteria that can directly infect female reproductive organs such as the fallopian tubes, uterus, and ovaries. This can lead to inflammation and scarring of the tissues, causing a blockage in the fallopian tubes, which prevents the eggs from travelling to the uterus for fertilisation. In response to TB infection, the body elicits an immune response to fight it. This immune response to the infection can also cause damage to the reproductive organs, leading to scarring and blockages.
Emphasising that TB can also affect the serum hormonal balance in the body which can lead to irregular ovulation or complete absence of ovulation, Dr Kshitiz Murdia, CEO and Co-Founder, Indira IVF said that FGTB is not just confined to infertility. Patients suffering from the disease can experience gynaecological problems such as menstrual irregularities, pelvic pain, and abnormal vaginal discharge. "In some cases, genital TB may also lead to the formation of adhesions, which are bands of scar tissue that can bind organs together. Adhesions can further interfere with the normal functioning of the reproductive organs and may also increase the risk of ectopic pregnancy, where the fertilised egg implants outside the uterus," he added.
Genital TB damages fallopian tubes
Pointing out that FGTB is a silent as well as chronic illness with milder symptoms, Dr Sushruta Mokadam, Senior Consultant Obstetrician and Gynaecologist, Motherhood Hospital, Kharadi, Pune, said the disease might be asymptomatic or mimic other gynaecological disorders. She added, "This kind of TB generally develops as a result of primary pulmonary TB. In virtually all cases of genital TB, the fallopian tubes are damaged, resulting in infertility in patients along with endometrial involvement. Many women come with unusual symptoms that resemble other gynaecological disorders."
Experts believe that TB affecting the fallopian tubes can also affect the uterine lining, known as the endometrium. In normal conditions, after fertilisation of the egg at the ampullary-isthmic junction of the fallopian tube, it travels through the uterus and implants in the endometrium. However, implantation may fail due to inflammation caused in the endometrium by FGTB. Apart from making it difficult for women to conceive, it can increase the risk of miscarriage.
Dr Sonia Malik, IVF Specialist, Nova IVF Fertility, said, the disease can cause blockage of the tubes, depletion of eggs or the formation of abnormal eggs, and a decline in the quality of eggs is also observed. In the uterus, it causes scarring that leads to the uterine cavity becoming distorted, and the patients are unable to carry the pregnancy, resulting in abortions and preterm labour. The severity of fallopian tube damage can vary depending on the duration and extent of the infection. In some cases, the damage may be mild and reversible with appropriate treatment, while in other cases, it may be more severe and permanent.
Speaking about the lasting impact of TB on women of reproductive age, Dr Murdia said, "Even after successful treatment of the infection, scarring and other damage may remain, which can make it more difficult to conceive and increase the risk of complications during pregnancy in the future. In most cases, timely intervention with effective treatment of TB can help restore the health of the female reproductive system. Moreover, assisted reproductive technology (ART) can help such women conceive."
Diagnosing genital TB, role of NAAT
There are several methods available for diagnosing genital TB in women. These methods can be broadly divided into laboratory tests, imaging tests, and clinical evaluations. Laboratory tests include microscopic examination of sputum, urine, and menstrual blood samples. To grow TB bacteria and confirm the diagnosis, culture tests are performed on samples cultured in a laboratory. Molecular tests use polymerase chain reaction (PCR) technology to detect the presence of the genetic material of TB bacteria's DNA body fluids.
PCR is a fast, sensitive, and specific test to diagnose mycobacterial DNA in an endometrial sample by targeting 65 kDa and the mpt 64 gene. Researchers have found that it has high sensitivity and can detect 1-10 bacilli per ml. Dr Banerjee believes that PCR has a high false positivity rate and that antitubercular treatment (ATT) should not be initiated solely based on a positive PCR unless there is clinical evidence of FGTB on examination, radiology, or endoscopy. "The false-positive rate of PCR is high. Many researchers have advised against PCR for the rapid detection of TB. They observed better results from reverse transcriptase-PCR in the detection of FGTB," she added.
Aside from a medical history and physical examination, imaging tests based on scan technology, such as ultrasonography and hysterosalpingography, are used to look for signs of TB in the reproductive organs, including the fallopian tubes. Clinical evaluation is also done based on a tuberculin skin test and an endometrial biopsy, in which a small sample of tissue from the lining of the uterus can be taken and examined for signs of TB infection.
Nucleic acid amplification tests (NAATs) are molecular diagnostic tests that can detect the genetic material (DNA or RNA) of TB bacteria. These tests are highly sensitive and specific, which means they can accurately detect TB infection even in cases where other diagnostic methods may be inconclusive.
While highlighting NAAT, as recommended by the Union Health Ministry's index TB guidelines in 2015-16, is the best test available today to diagnose extrapulmonary TB, Dr Malik said, "However, practically in the clinical field arena, we find that NAAT is not very helpful in the genital TB spectrum because the tissue is minimal and many times the bacteria does not grow there."
According to Dr Malik, if one is lucky to find NAAT as positive, it has two advantages. One, it confirms the presence of the disease and second, it also can reveal whether a patient is sensitive to the treatment or not, suggesting an indication of multidrug-resistant bacilli/bacterium.
When compared to other TB diagnostic tests, such as sputum smear microscopy and culture, experts highlight NAAT's several advantages, including the fact that it can provide results within hours, whereas other tests may take days or weeks to obtain results, and it is highly sensitive, detecting TB bacteria even in very small amounts. This can be particularly helpful in cases where the infection is at an early stage and being highly specific, it can differentiate between different types of mycobacteria, including those that may cause similar symptoms to TB.
Preventive measures to avoid FGTB
The prevalence of FGTB among young women is thought to be increasing globally. Hematogenous or lymphatic dissemination, along with direct dispersion, are the most typical forms of dissemination. FGTB is a serious issue in low-income nations, leading to major morbidity, most notably infertility at reproductive age. Rates in different regions of India range from 16.1-19 per cent. In a recent community-based study in the Andaman Islands, female genital TB prevalence was reported to range from 45.1 cases per 100,000 women to 48.5 per cent among infertile women in north India.
Dr Mokadam affirms that controlling TB allows FGTB to be kept at bay and treated early, preventing the development of both short- and long-term problems. She said that the treatment for FGTB is identical to the treatment for pulmonary TB in that antitubercular medicines are used. Early identification of FGTB, followed by appropriate treatment with enough antitubercular doses, can decrease harm and future infertility in these women.
Adding to this Dr Murdia shared, Bacille Calmette-Guerin (BCG) vaccination is a live vaccine against TB that is given at birth. As per studies, it is 80 per cent effective in preventing TB for 15 years and more effective against complex forms of TB in children but is considered to have limited effectiveness in people over the age of 35.
Apart from early detection and treatment being an effective way to curb the spread of disease, Dr Rao suggested, "Once the diagnosis has been confirmed, start AKT treatment and finish the full course of treatment without discontinuing the same. When someone is diagnosed with infectious TB, their close contacts should be tested for the disease as part of the case finding and contact tracing process. Healthcare facilities should be outfitted with protective masks and ventilation systems, and regular screening of healthcare workers for TB will undoubtedly help to prevent disease spread. Maintaining a good immune system is also helpful and serves as a defence against TB in 60 per cent of cases."
A woman's reproductive health may be negatively impacted by the dangerous illness FGTB for a long time. Experts recommend increased testing, prompt vaccinations, good hygiene, proper waste disposal, good ventilation with exposure to natural light, and prompt medical attention for anyone who has been exposed to TB or is exhibiting symptoms like pelvic pain or irregular menstrual cycles. Particularly if one intends to conceive with assisted reproductive technology, early diagnosis and treatment can help prevent long-term fertility issues and enhance outcomes.