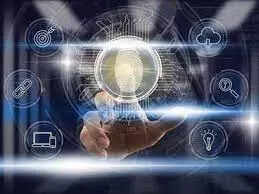 New Delhi: While artificial intelligence is being used in all fields, its application in the healthcare sector is vital but there are several legal issues involved, as there are no specific laws to deal with it and the question of accountability for errors in technology remains.
This was widely felt during the concluding session of the 10th international conference on transforming healthcare with IT organized by the Apollo hospitals and Apollo telemedicine networking foundation.
While speaking on the legal implication in use of AI in clinical practice: gray areas, Bagmishika Puhan, associate partner, TMT law practice said that currently there are no well defined regulations in place to address the legal and ethical issues that may arise due to the use of AI in healthcare sector, which is required. "Who should be responsible for errors in a medical device, diagnosis and treatment enabled by AI," she questioned, adding that adoption of AI should steer away from flawed algorithms, human bias and any potential discrimination, exclusions.
She further said that the patient must be made aware of technologies deployed as much as they need to be aware of the consequences because in digital services, lack of physical presence creates an impression of vulnerability in the minds of the patients.
Earlier, joint managing director of Apollo hospitals group, Sangita Reddy also stated that in the health care sector the technology can surely enhance the quality of clinical decision-making but it can't replace doctors as human touch is needed for holistic patient care and codes can't cure.
While interacting with media persons, Reddy cautioned that doctors who use artificial intelligence may replace doctors who do not in the high tech world driven by cutting edge technology but no one can replace the human touch. "However, we must remain updated on new developments and strategies to use modern technologies and AI to provide the best healthcare services possible," she added.
The International Health Dialogue addressed critical issues in patient safety, with global experts on the subject and more than 2000 delegates from 30 countries participated in the two-day conference.