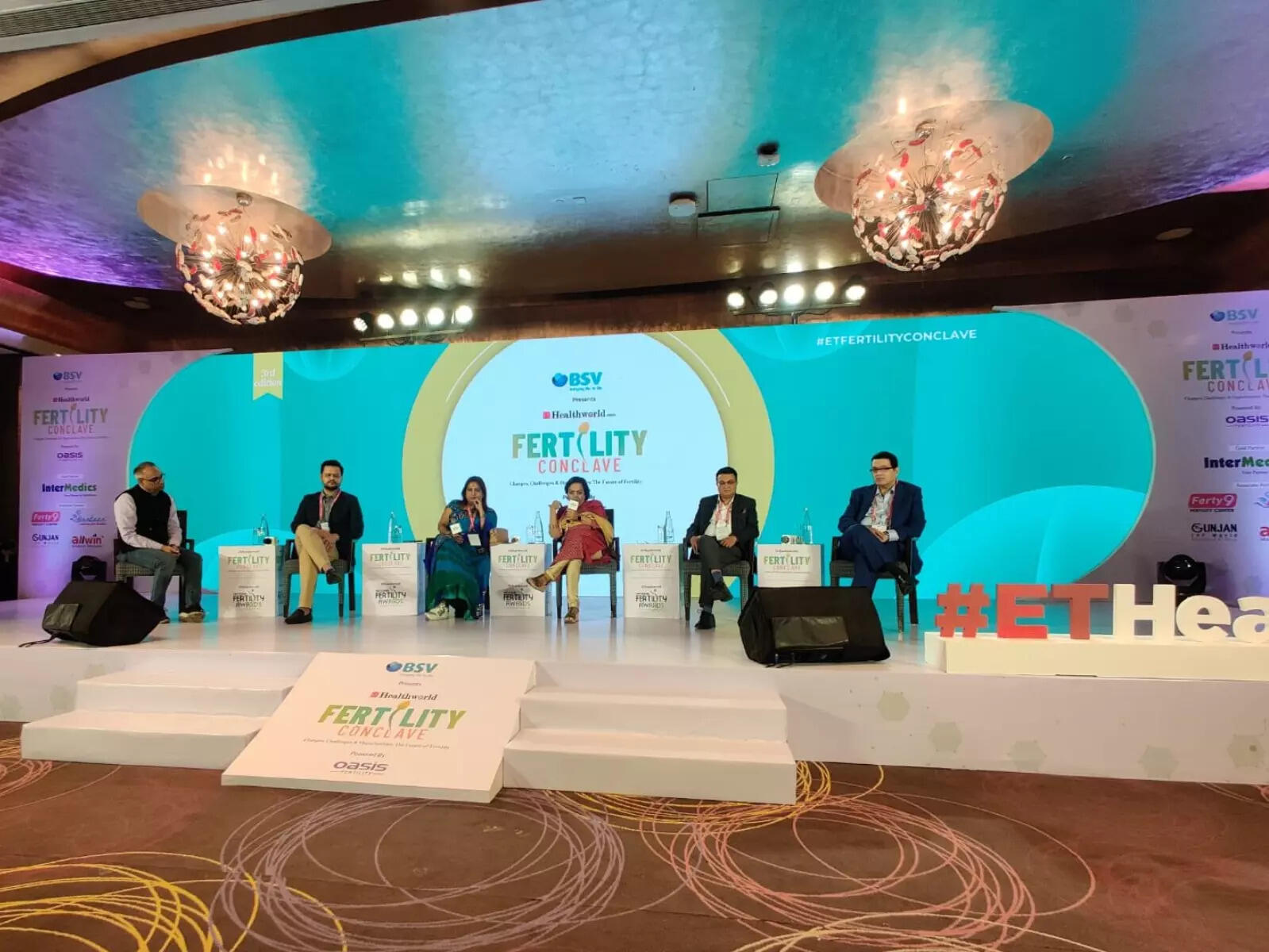 Mumbai: Infertility is classified as a disease by the World Health Organisation (WHO) as it not only attaches a stigma to the couples facing the brunt of it but also can negate the realisation of essential human rights to procreate and form a family. As per the global estimates, the impact of infertility is widespread, affecting millions of people of reproductive age, i.e., between 48 million couples and 186 million individuals live with infertility worldwide. Medical practitioners believe early diagnosis coupled with cost-effective treatment solutions could potentially turn the tide.
In our efforts to normalise the fertility conversation and transform it into a holistic dialogue, ETHealthworld brought prolific players of the fertility ecosystem with vast experience together at one stage to deliberate on medical, legal, and financial issues facing the industry. The third edition of the fertility conclave has been stitched together to measure the changes, challenges, and opportunities and to envision the future of fertility in India. In association with presenting partner Bharat Serums and Vaccine Limited (BSV), powered by Oasis Fertility, gold partner InterMedics, and supporting partners Ferty9, Santaan Fertility, Gunjan IVF World, and Allwin Medical Devices, this year's conclave agenda included the impact of assisted reproductive technology (ART) regulation, the emergence of India as an infertility treatment capital, the emerging market for reproductive tech, and many more.
The very first panel discussion was on "ART & Surrogacy Laws in India: The Future of Fertility," which examined the consequences and change brought about by the ART Bill 2021. Among those present was Dr Nandita Palshetkar, President of ISAR, who, while sharing her experience at the event, emphasised that the authorities should have given more time so that proper systems could be put in place before making the law a reality. She further elaborated, "The law has its teething problems, and a few things need to be ironed out. It has made surrogacy very difficult; for the last two years, there have been no cases of surrogacy."
While talking about the changes that we can expect in the future of fertility, Amit Karkhanis, Advocate, High Court and Medicolegal expert said, "We should expect ease of access to fertility treatment, cost-effectiveness in tackling it, and lesser bureaucratic control in terms of offering things to the patients suffering from fertility issues as well as to the population at large."
A special address on overcoming obstacles in the IVF industry journey by Dr Indira Hinduja, In Charge, Hinduja IVF Centre, P. D. Hinduja National Hospital & Medical Research Centre, provided audiences with insightful information. Sharing her experience on the evolution of the fertility world and its future, Dr Hinduja said, "The applications of In vitro fertilization (IVF) treatment has widened. In the future, it will be used to diagnose and prevent diseases. There are more requirements, perhaps in the treatment of complex diseases such as cancer. So now one can decide and say whether an embryo is going to suffer from cancer or any other life-threatening disease. That is going to be one of the applications of the IVF."
One of the most anticipated themes this year was the emerging position of India as the IVF/infertility treatment capital of the world, and for that, a panel discussion titled "IVF Medical Tourism, Is It Here to Stay?" was held. Dr Mugdha Raut, Co-Founder and Partner of Dr Raut's Centre for Reproductive Immunology, was one of the participants who explained in detail the use case of lymphocyte immunisation therapy, a worldwide single-cited patented therapy that deals with repeated pregnancy loss, unexplained IVF failures and helps to increase the take-home baby rate from 40 to 80 percent. She said, "We could start new centres because of patient's awareness that something else can also be done apart from just an IVF. We have international patients as well as domestic tourists coming to our centres to take the therapy. We are also looking forward to meeting more of our friends online who were not able to take treatment because of the COVID-19 pandemic."
Aside from these, the conclave also extensively discussed a wide range of issues, like the impact and burden of infertility on public health, artificial intelligence (AI)-powered and innovation-driven fertility care delivery, and discussing advancements like time lapse, PRP treatment, and stem cell treatment.
The Fertility Conclave 2023 concluded with ETHealthworld's National Fertility Awards, which received over 300 plus entries from participants across the spectrum of the IVF industry, from the device makers and drug makers to the tech solution providers and the doctors (IVF specialists, embryologists, endoscopic surgeons, radiologists, and andrologists). The Fertility Awards honour industry stakeholders who have worked tirelessly to ensure that the benefits of fertility treatments reach the most remote parts of India.