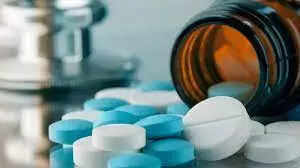 New Delhi: Merck & Co Inc and British drugmaker AstraZeneca PLC said on Thursday that an independent committee of advisers to the U.S. health regulator will review the companies' application for the expanded use of their drug Lynparza to treat an advanced form of prostate cancer.
The U.S. Food and Drug Administration's (FDA) committee is scheduled to meet on April 28. The companies' are seeking approval of the drug Lynparza in combination with other medications – biraterone and prednisone or prednisolone -for the treatment of a type of treatment-resistant prostate cancer in adult patients.
The application is based on data from a late-stage study in which the Lynparza combination improved overall survival compared to placebo in patients who had not received prior chemotherapy.
Lynparza was approved in March last year by the FDA as a treatment for patients with early-stage breast cancer with certain mutations. The drug is also approved in the United States as a standalone treatment for another form of prostate cancer.
Prostate cancer is the most common form of cancer among men in the United States with about 288,300 new cases of prostate cancer in 2023, according to the American Cancer Society's estimates.
Merck on Tuesday scrapped a late-stage trial involving its blockbuster immunotherapy Keytruda for prostate cancer, after interim data showed it was unlikely to meet the main goals, making it the drugmaker's third trial for the disease to be abandoned.