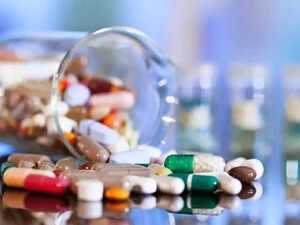 The US health regulator has pulled up drug major Sun Pharma for manufacturing lapses, including failure to follow appropriate written procedures designed to prevent microbiological contamination of drug products, at its Gujarat-based plant. In a warning letter, the US Food and Drug Administration (USFDA) pointed out various lapses at the Halol plant which produces finished pharmaceutical products.
"This warning letter summarises significant violations of Current Good Manufacturing Practice (CGMP) regulations for finished pharmaceuticals… Because your methods, facilities, or controls for manufacturing, processing, packing, or holding do not conform to CGMP, your drug products are adulterated," the USFDA stated.
The health regulator inspected the manufacturing facility from April 26 to May 9, 2022.
A warning letter is issued when the US health regulator finds that a manufacturer has significantly violated its regulations. In the letter to Mumbai-based company, the USFDA pointed out drug firm's failure to establish and follow appropriate written procedures that are designed to prevent microbiological contamination of drug products purporting to be sterile, and that include validation of all aseptic and sterilisation processes.
"Your firm failed to perform operations within specifically defined areas of adequate size and to have separate or defined areas or such other control systems necessary to prevent contamination or mix-ups in aseptic processing areas," it said.
It further said: "Your ISO 5 cleanroom areas used for aseptic compounding and filling were poorly designed and lacked adequate protection."
The ISO 5 area is critical because sterile drug products are exposed and therefore vulnerable to contamination, it added.
"Your firm failed to use equipment in the manufacture, processing, packing, or holding of drug products that is of appropriate design, adequate size, and suitably located to facilitate operations for its intended use and for its cleaning and maintenance," USFDA said.
The health regulator also pointed out the firm's failure to thoroughly investigate any unexplained discrepancy or failure of a batch or any of its components to meet any of its specifications.
"Significant findings in this letter demonstrate that your firm does not operate an effective quality system in accordance with CGMP," it noted.
Failure to address violations may also result in the FDA refusing admission of articles manufactured at Sun Pharmaceutical Industries Ltd, Halol, into the US, the regulator said.