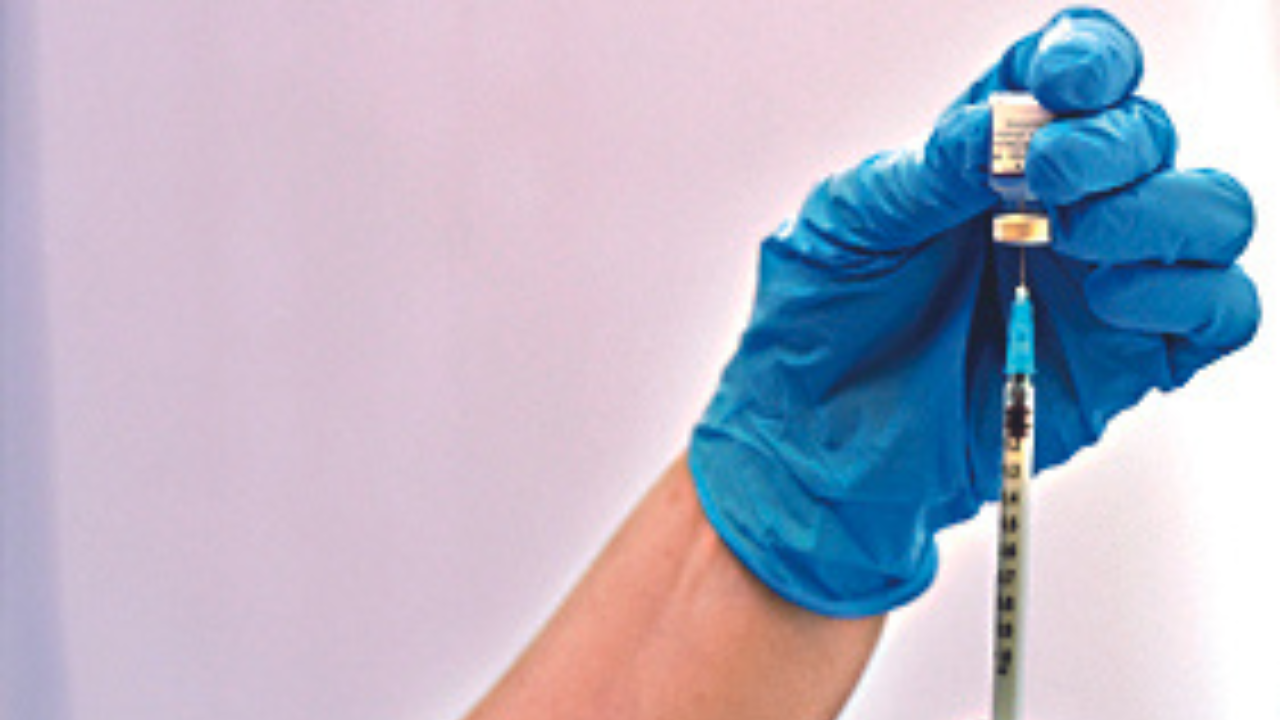 Hyderabad: Researchers have found that
vaccine hesitancy
among Indians stands at 11%. In a research study published in 'Scientific Reports' journal of Nature group, it was revealed that around 89% were willing to be vaccinated.
Various sections of people like those who are delaying taking the Covid-19 vaccine, those undecided and those who would reject the vaccine even if it is provided for free are included. Respondents for the vaccine study are mostly from Telangana (7.1%), Karnataka (32%), Tamil Nadu (15.5%) and Andhra Pradesh (8.7%).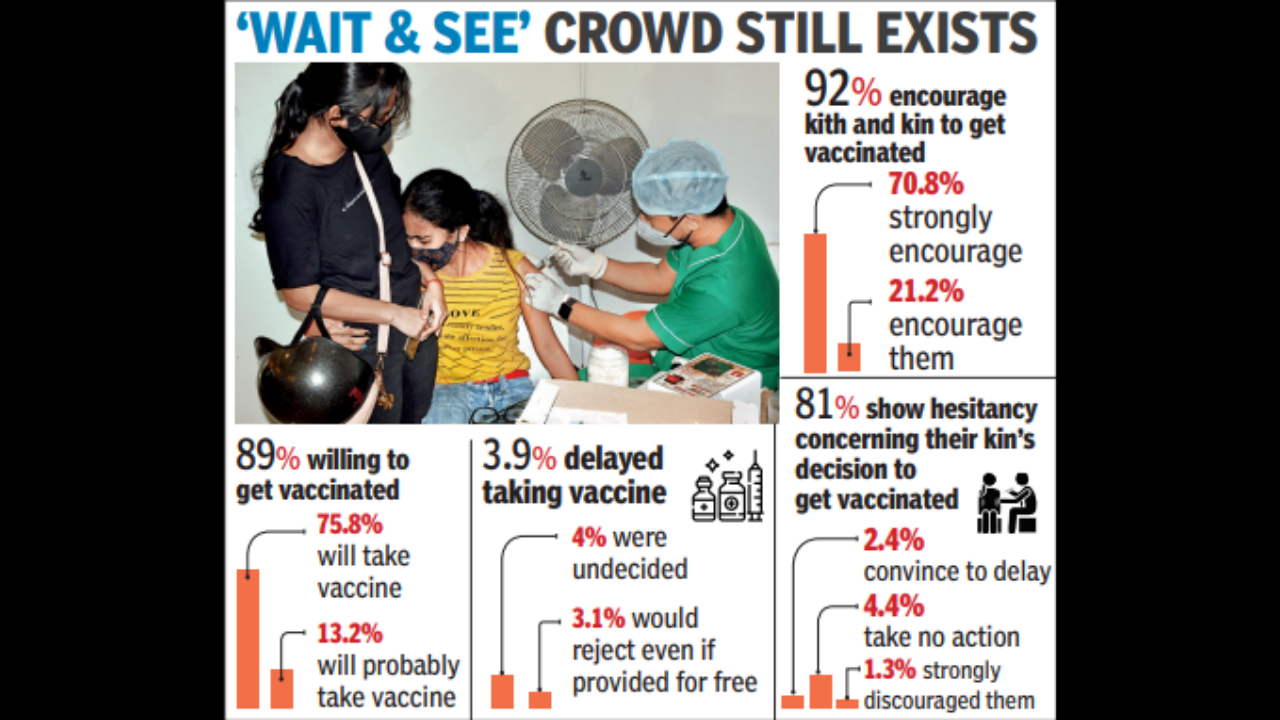 The study titled 'Using the integrative model of behavioural prediction to understand Covid-19 vaccine hesitancy behaviour' by John Romate, Eslavath Raj Kumar and Rajgopal Greeshma of department of psychology, Central University of Karnataka, Kalaburagi, was published in the recent edition of Scientific Reports.
The study was aimed at identifying vaccine hesitancy behaviour among Indian population. The researchers collected data from 1,006 participants. The study found a prevalence rate of vaccine hesitancy in the population.
Those individuals willing to get vaccinated also encourage their family and friends to get vaccinated. The researchers said: "Knowledge and awareness about the vaccine plays a vital role in low rates of vaccine hesitancy. Instead of creating fear about Covid-19, if the health authorities stress the positive outcomes of getting vaccinated, then hesitancy behaviour will be reduced."
Among the participants in the survey, 63% were women and 37% were men. "Vaccine hesitancy refers not only to the refusal to get vaccinated but also delay in the acceptance of vaccines despite the availability of free vaccines," the study has found.