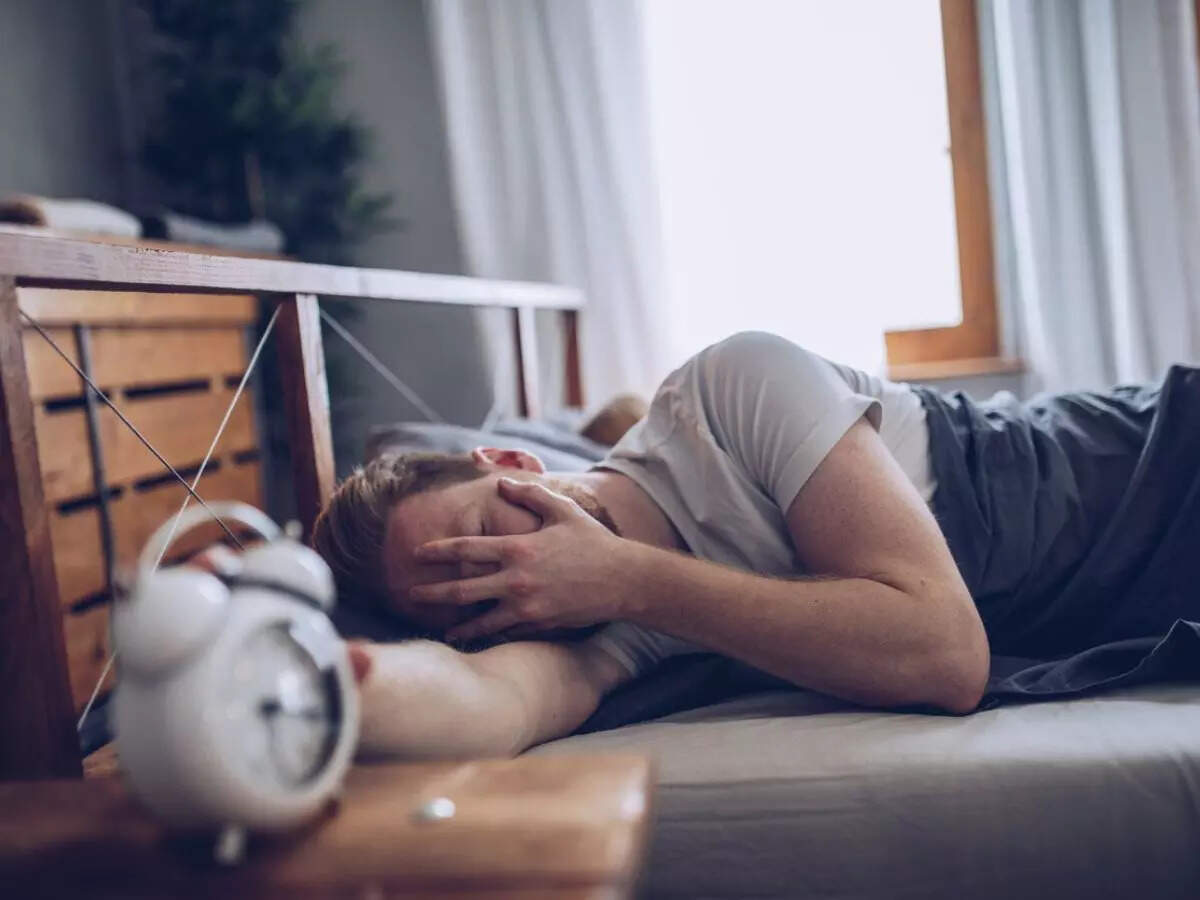 New Delhi: Around 55 per cent of Indians aren't getting enough sleep or are sleeping for less than 6 hours, revealed a new survey. The nationwide study by LocalCircles was conducted ahead of the World Sleep Day which is observed each year on March 17 across the globe.
The survey 'How India Sleeps', which compares inputs received from people from across the country in the last three years, highlights the sleeping pattern of Indians post the COVID-19 pandemic. Close to 39,000 Indians from 309 districts participated in the survey.
The study found that close to 21 per cent of people out of 13,438 respondents have been getting only 4 hours of sleep, while only 2 per cent have managed to sleep for 8 to 10 hours daily.
Around 43 per cent informed that they get less than 6-8 hours of uninterrupted sleep each night.
"When LocalCircles compared the findings of the survey with that of the 2022 survey, it found that the percentage of citizens who are getting less than 6 hours of uninterrupted sleep has risen in the last 12 months from 50 per cent in 2022 to 55 per cent now. This is somewhat concerning as with COVID in 2022 being Omicron and relatively a milder version than Alpha and Delta variants, the expectation was of improvement in sleep of Indians over 2020-2022," the study noted.
So What's Causing Such Sleepless Nights?
Over 61 per cent of participants said that the need to use the washroom once or more during the night which interrupts their sleep, whereas 24 per cent said that other factors such as mosquitoes and external sounds prevented them from getting 8 hours of uninterrupted snooze time at night.
"20 per cent shared that they have a medical condition like sleep apnea and others that don't allow me to sleep straight for 8 hours, while 12 per cent indicated 'children and parents related interruption'. 14 per cent admitted that they have mobile calls and messages related interruption," the study added.
Around 10 per cent participants admitted that they their sleep gets interrupted due to "uncomfortable bed/ mattress", while 14 per cent said there is no specific cause behind why they do not get enough sleep and they are just not able to sleep for 8 hours straight.
Understanding COVID's Impact On Sleep
Several other studies in the past have suggested that months or even a year after recovering from COVID, some people still face difficulty in getting a sound sleep irrespective of what kind of infection they had (mild, moderate or severe Coronavirus).
When asked how the quality of sleep has changed post COVID pandemic, close to 12,700 participants responded with 59 per cent saying that they feel no change and their sleep is as it was pre-pandemic, while 28 per cent of those surveyed agreed that their sleep pattern has deteriorated post pandemic.
"7 per cent indicated it has in fact 'improved' possibly due to work from home schedule having improved the work-life balance," the study highlighted.
There is a close bi-directional relationship between poor sleep and mental health as poor sleep can make feelings of depression, anxiety and stress worse. The key here is for people to understand how much sleep is essential and the ill-effects of not getting enough hours of sleep on a consistent basis.