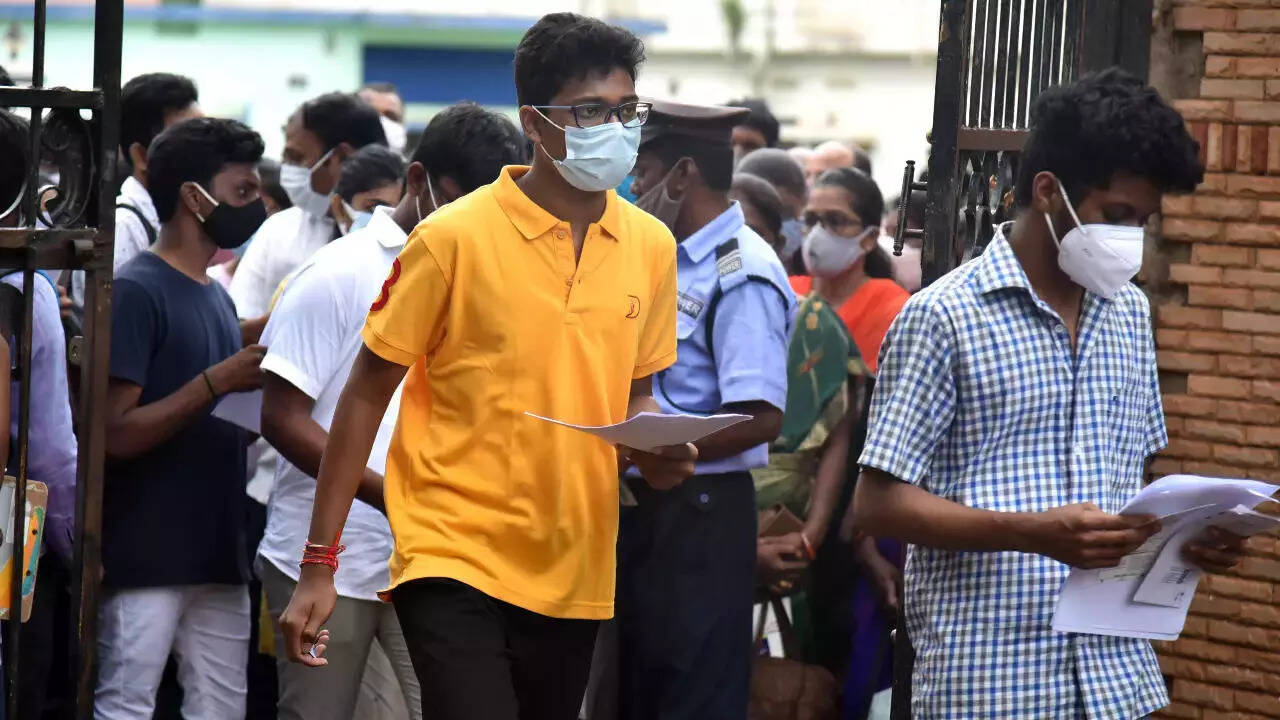 New Delhi : With the lowering of cut-off marks by 25 percentile for admission to 2022-23 PG medical courses, MBBS doctors seeking admissions in 2022 can revisit their options. The decision has been taken based on the recommendations of the National Medical Commission (NMC) keeping in view that around 2500 seats had remained vacant mainly in the pre-and para-clinical subjects in the last session. As per the reduction of cut-off marks by 25 percentile across all categories, the revised qualifying percentile/cutoff for general category candidates would be 25 percentile, while for people with disabilities in the general category (PWD-general) it would be 20 percentile, and 15 percentile for both the SC/ST/OBC and people with disabilities in the SC/ST/OBC category.
"Last year, the cut-off marks were reduced by 15 percentile, but even then around 2,500 seats (inclusive of state, all India and DNB levels) had remained vacant mostly in the pre- and para-clinical subjects. This year, we have reduced the cut-offs by 25 percentile with an aim that more NEET PG students can participate in the subsequent counselling rounds and bring down the number of vacant seats to around 1000. While vacant seats would mean wastage of resources, they are lying vacant not because of the scarcity of students, but because pre- and para-clinical subjects are not sought-after streams," says a senior official from the health ministry on the condition of anonymity.
Dr Abhinav Arun Sonkar, professor and head of Surgery, King George's Medical University, Lucknow, agrees, adding, "Anatomy, Physiology and Biochemistry that are pre-clinical subjects, and Social and Preventive Medicine, Pathology, Microbiology and Forensic Medicine that are para-clinical subjects, do not have many takers. Pre- and para-clinical subjects are normally available at lower merit; hence seats almost always lie vacant. Careerwise too, the prospects are often not that lucrative. Students passing out with these subjects usually get absorbed in private and government medical colleges without much scope for private practice. Doctors from these fields are also migrating to small mofussil towns which makes it important to provide some kind of compensation scheme, considering their children's education would be difficult and personal growth is also limited."
"Many NEET PG doctors are averse to pre-and para-clinical subjects because they prepare them for teaching and research-centric jobs, and students do not find much glamour in these profiles. They are more inclined towards Surgery, Medicine, Paediatrics, Gynaecology etc which enable them to engage in private practice. The solution lies in giving students of pre- and para-clinical subjects the same opportunities, including sitting in clinical OPDs and seeing patients on a regular basis. Even changing the names of the subjects from Physiology to Neurophysiology like in the West will add value to these disciplines and make them more attractive to the students," the health ministry official suggests.
Dr Sharath Rao, dean, Kasturba Medical College, Manipal – MAHE, is of the opinion that lowering of the cut-off marks by NMC will "at least motivate students to take up the pre- and para-clinical seats". He also believes that it is important to raise the employability quotient of the seats by increasing the number of faculty required for the pre- and para-clinical subjects in medical colleges. Rao explains that the majority who do not get their preferred seats reappear for the NEET next year, which makes filling up of the seats somewhat of a challenge.