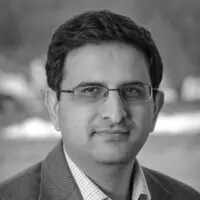 Bengaluru: Wipro GE HealthCare, a medical technology, diagnostics, and digital solutions company, has announced the appointment of Chaitanya Sarawate as the Managing Director of Wipro GE HealthCare and President & CEO of GE HealthCare South Asia on Thursday.
"Sarawate is going to succeed Dr Shravan Subramanyam, who is leaving to pursue an opportunity outside the company. Chaitanya will work closely with Dr Shravan for a smooth transition as he integrates into his new role, effective February 13, 2023, and will be reporting to Elie Chaillot, President & CEO, GE HealthCare Intercontinental," a press statement from the company informed.
Commenting on this newly announced appointment, Azim Premji, Chairman, Wipro GE HealthCare and Chairman, Wipro Enterprises, said, "I would like to congratulate Mr Chaitanya Sarawate on his appointment. With his extensive commercial expertise and strategic regional and global experience, we are confident he can accelerate growth in the region."
Premji also thanked the outgoing Managing Director for his leadership during the pandemic, which according to Premji was one of the toughest times in healthcare, and said, "Dr Shravan was instrumental in setting a solid vision and steering the organisation towards significant milestones in South Asia. We wish him well."
According to the company, Chaitanya brings with him over two decades of corporate and healthcare experience and has been with GE HealthCare for over 12 years. In his new role, he will be responsible for strengthening the company's market leadership position in South Asia by driving the localisation strategy and delivering clinical excellence, access and precision care.
Prior to this, Chaitanya was the Chief Marketing & Strategy Officer for AKA (ASEAN, Korea, Australia & New Zealand), where he spearheaded organisational transformation that drove enhanced visibility, increased empowerment, and gains through segment specialisation.