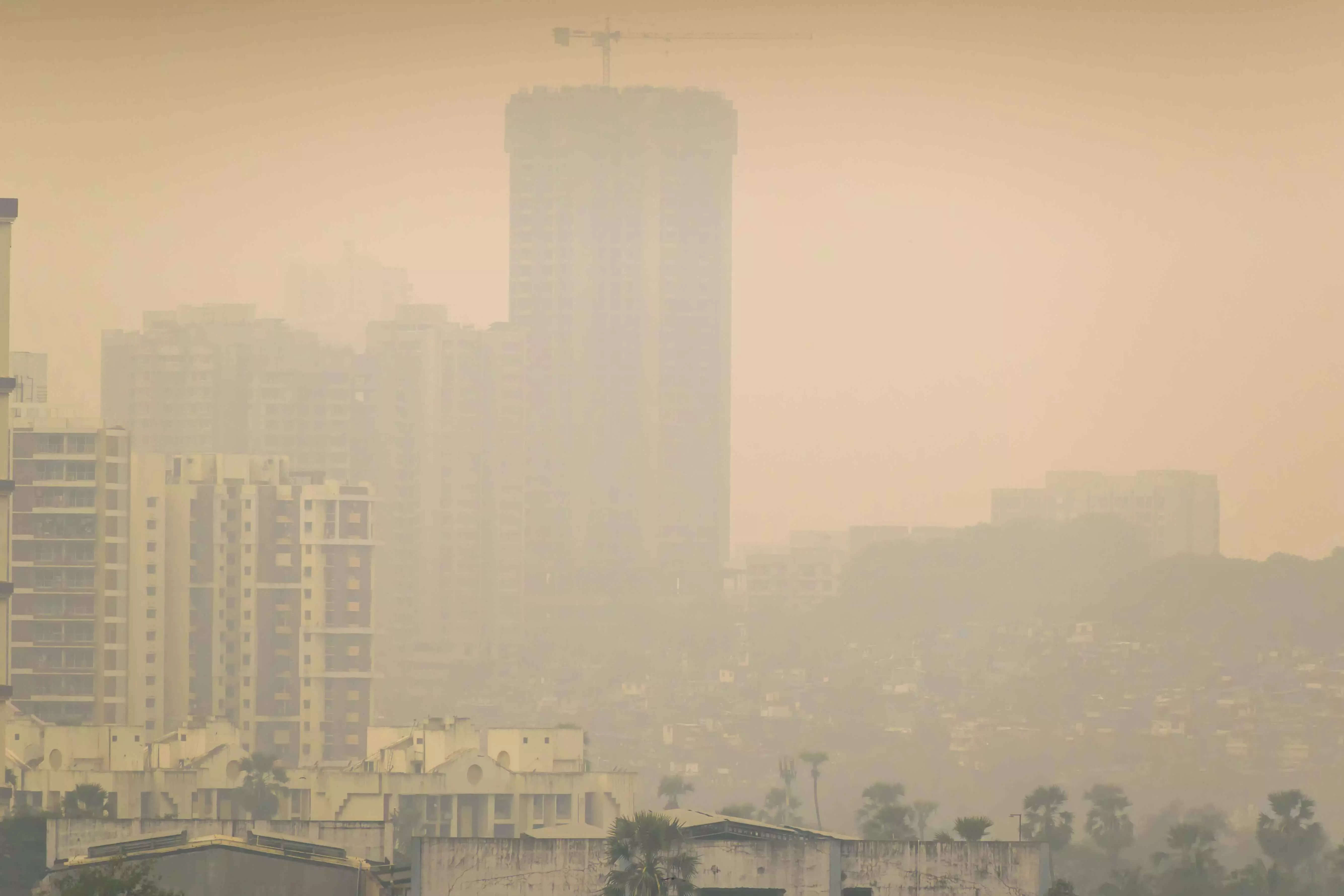 Ahmedabad: Despite registering a decrease in particulate matter 10 (PM10) concentrations over the past five years, Ahmedabad continues to be one of the most polluted cities of the country. It features in the top six cities with the highest PM10 concentrations since 2017-18.
Other major cities of Gujarat – Rajkot, Surat and Vadodara – have also been equally dismal in containing air pollution; the three cities have consistently remained among the top 10 cities with highest PM10 concentrations since 2017-18.
Data provided by the Union government in the ongoing Parliament session on 'Air pollution by PM10 in top 131 cities of the country' reveals that Ahmedabad was the third most polluted in 2017-18.
It was the worst polluted city in 2018-19, recording the highest average PM10 levels. In the following years (2019-20 and 2020-21), the city was fourth on the list, while in 2021-22, Ahmedabad was the sixth most polluted city with PM10 level of 113 micrograms per cubic metre. Delhi leads the pack with PM 10 concentration of 196 micrograms per cubic metre, followed by Muzaffarpur at 153 micrograms per cubic metre; Patna had concentration of 145 micrograms per cubic metre , followed by Vadodara on the fourth position with 121 micrograms per cubic metre. Rajkot ranks fifth with PM10 concentration of 116 micrograms per cubic metre.
Constant construction and digging activity across the city, coupled with the depletion of green cover, is primarily responsible for PM10 levels remaining alarmingly high in Ahmedabad city. Dust, mixed with smoke from vehicular traffic, has been causing irreparable damage to the health of the citizens," said environmentalist Mahesh Pandya.
The Union government was asked if people are likely to lose 7.6 years of their life if present air pollution levels persist and whether India accounts for 44 per cent of the increase in pollution in the world since 2013. To these questions posed by Rajya Sabha MP Elamaram Kareem, Union minister Ashwini Kumar Choubey replied that several studies have been published from time to time regarding the impact of air pollution on health.
"These studies are based on secondary data, models and extrapolation of findings from a small sample size to a larger population. However, there is no conclusive data available in the country to establish direct correlation of life expectancy, death and disease exclusively due to pollution," the government said.
The Union ministry of environment, forest and climate change (MoEF&CC) launched the National Clean Air Programme (NCAP) in January 2019 with an aim to improve air quality in 131 cities. The programme envisages achieving reductions up to 40 per cent or achievement of National Ambient Air Quality Standards for Particulate Matter10 (PM 10) concentrations by 2025-26 over baseline 2017-18.
Providing information on the performance of cities across the country, the Union government said that of the 131 cities, 95 have shown improvement in air quality in FY 2021-22 compared to the base levels of 2017.