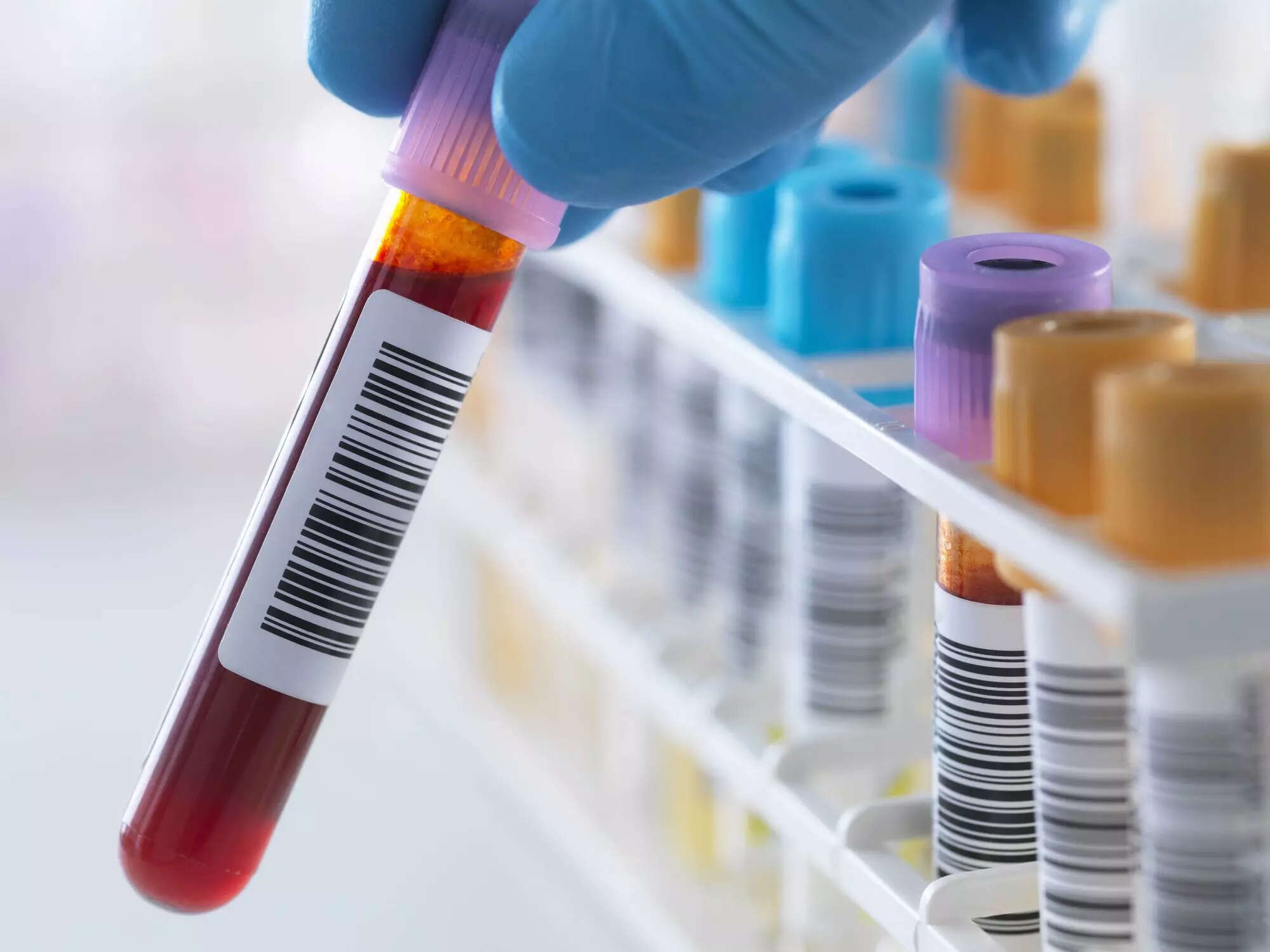 Dehradun: The number of anaemia cases among boys aged 15-19 years in India has also shown a significant increase, finds the 2019-2021 National Family Health Survey (NFHS) report that was released in May this year. It finds that 59% of girls and 31% of boys are anaemic, compared to 54% girls and 29% boys found by the 2016 NFHS report.
States like Rajasthan, Jharkhand, Chhattisgarh and Uttarakhand showed an alarming increase. The number of anaemic boys in Rajasthan rose by 12%, from 22.1% in the previous NFHS report to 34% in the latest one, and the number of teenage anaemic girls went up from 49.1% to 59.4%. Rajasthan's data was collected from 31,817 households, 42,990 women and 6,353 men.
Rajasthan nodal anaemia officer Dr Pradeep Choudhary said, "However, the number among pregnant women has come down because the special focus was made on providing supplements after alarming figures came out a few years back. For females, biological issues are one of the reasons, but for males, dietary and nutritional lapses are the causes."
In Jharkhand, anaemia among boys rose from 35.3% to 39.7%, higher than the national average. Among girls, such cases rose from 65% to 65.8%. The data was collected from 22,863 houses, 26,495 women and 3414 men.
In Punjab, cases among boys rose from 30.8% to 32.7%, while cases among girls climbed to 60.3% from 58% in the said period, data for which was taken from 18,824 households, 21,771 women and 3,296 men.
In Chhattisgarh, the increase among boys was around 4%, from 27.4% to 31.5%, but was significant among girls, from 45.5% to 61.4%. This data is based on information collected from 24,550 houses, 24,468 women and 4,174 men.
In Arunachal Pradesh, cases among boys rose from 22.9% to 24.9%. Among girls, it went up from 48.2% to 48.5% — based on data taken from 18,268 houses, 19,765 women and 2,881 men.
UP has shown a decreasing trend, from 31.5% to 28.2% among boys, and from 53.7% to 52.9% among girls.
We had focused on girls 1st, now boys looked after too: DG Health

This data was taken from 70,710 households, 93,124 women and 12,043 men. "The increase in anaemia among boys can easily be attributed to fast food consumption and irregular dieting trends that youngsters sometimes tend to follow," said Dr Ajay Agarwal, a retired official of UP state health department. Two of the 13 states and union territories mentioned in the report have shown decreasing numbers of cases among girls and increasing in boys.
In Haryana, the number has gone up slightly from 29.7% to 29.9% among boys but has come down from 62.7% to 62.3% among girls — based on data from 18,229 houses, 21,909 women and 3,224 men. Till 2016, in Uttarakhand, 46.4% of girls were found anaemic, compared to 22.2% of boys. In the 2019-2021 survey, 40.9% of girls were anaemic, while the number of anaemic boys rose to 27.6%. The data was collected from 12,169 houses, 13,280 women and 1,586 men. The good news here is that anemic cases among men in the 15- 49 age group fell from 15.6% to 15.1%. "When data on young females showed alarming trends, a lot of focus was given to improving their health. Now, we are focusing on the health of young boys. Regular check-ups and de-worming sessions are being organised in schools," said Dr Vinita Sah, acting director general of health.
She added, "Awareness is being created about the importance of taking meals and medicines on time and through nutrition programmes." Meanwhile, health officials warned that the growing trend nationwide is alarming. "Anemia causes weakness and lethargy. The overall health of young men, who often migrate for work and are involved in hard labour, will decline," said Dr Saroj Naithani, National Health Mission, Uttarakhand. Health officials said treatment depends on the severity of the case. Mild cases usually take 3-6 months and require the consumption of two supplement pills (each tablet costing around Rs 5) per day on average. In severe cases, iron injectables are used and can cost around Rs 250 per dose, with an overall cost crossing over Rs 10,000 per patient. NFHS-5 fieldwork for the country was conducted in two phases and information was gathered from almost 6.4 lakh households, 7.2 lakh women and 1.01 lakh men.