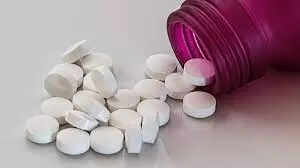 New Delhi: Biotechnology major Biocon is recalling 3,665 bottles of antifungal medication in the US market for "failed degradation specifications", according to the US Food and Drug Administration (USFDA). In its latest Enforcement Report, the US health regulator said that the Bengaluru-based firm is recalling 3,665 bottles of Posaconazole Delayed-Release Tablets (100 mg, 60-count bottle), used to treat serious fungal infections like invasive aspergillosis.
USFDA noted that the New Jersey-based Biocon Pharma Inc is recalling the affected lot due to "Failed Impurities/Degradation Specifications: High Out Of Specification degradation results."
The lot has been manufactured by Biocon Pharma and distributed in the US by Iselin-based Biocon Pharma Inc, it added.
Biocon initiated the Class II nationwide (US) recall on January 31, this year.
As per the USFDA, a class II recall is initiated in a situation in which use of, or exposure to, a violative product may cause temporary or medically reversible adverse health consequences or where the probability of serious adverse health consequences is remote.
On February 12, Biocon stated that the USFDA has issued a Complete Response Letter (CRL) for the biologics licence application filed for Bevacizumab by its partner Viatris.
The USFDA issues a CRL to convey to a company that its initial review of an application is complete and it cannot approve the application in its present form.
Earlier on January 7, the company had stated that the USFDA has issued a complete response letter for Biocon Biologics' application for Insulin-R, a proposed biosimilar for diabetes treatment.